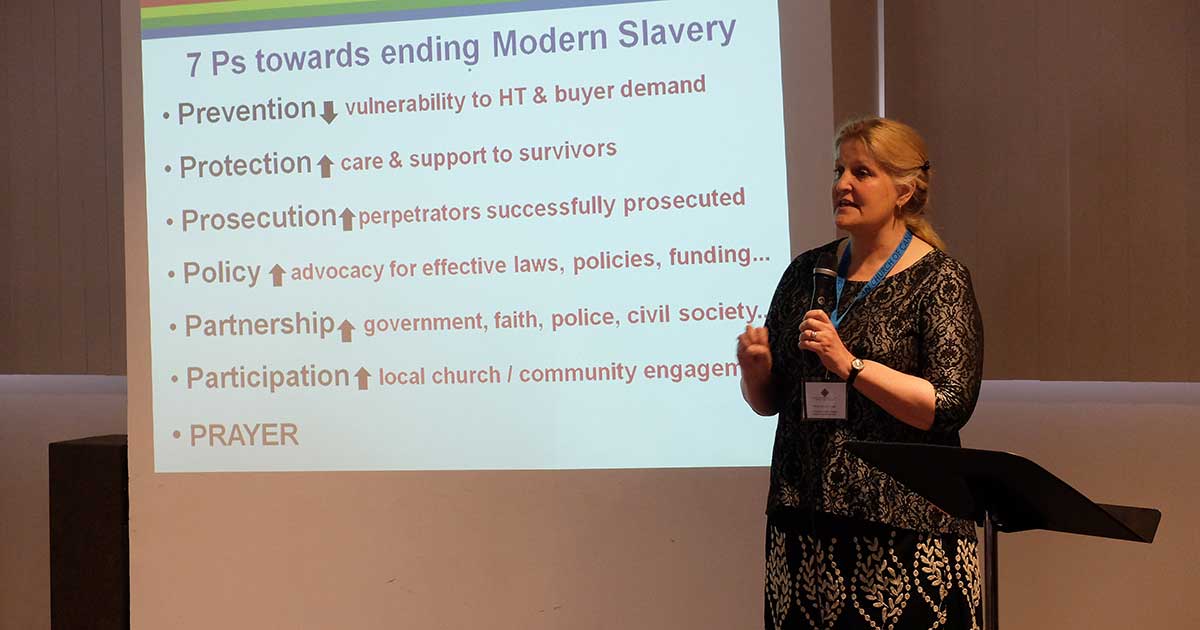 Combatting human trafficking and modern-day slavery is a priority across the Anglican Communion. It is an issue that encompasses migrant farm workers, domestic workers, and forced sex trade work here in Canada and around the world. And it has a particular focus for Canadians as part of the tragic and violent reality of Missing and Murdered Indigenous Women and Girls. 
Generous donors like you have helped General Synod shine a light into this dark place, including the production of a video, and "Engage Freedom" gatherings in each ecclesiastical province to build awareness and develop Anglican responses.  
«« previous article | next article »»
---
THANK YOU for generously supporting the ministries of General Synod.
Your generosity, and the generosity of parishes and dioceses across the country makes it possible for our church to respond to God's call here at home and abroad.
Through your gifts, you have made an impact on the lives of many women, men and children. They are deeply grateful for your support, as are we.
Stay up to date on the news of our church and how you can make a difference by visiting Giving with Grace.
Charitable Registration No. 108082835RR0001