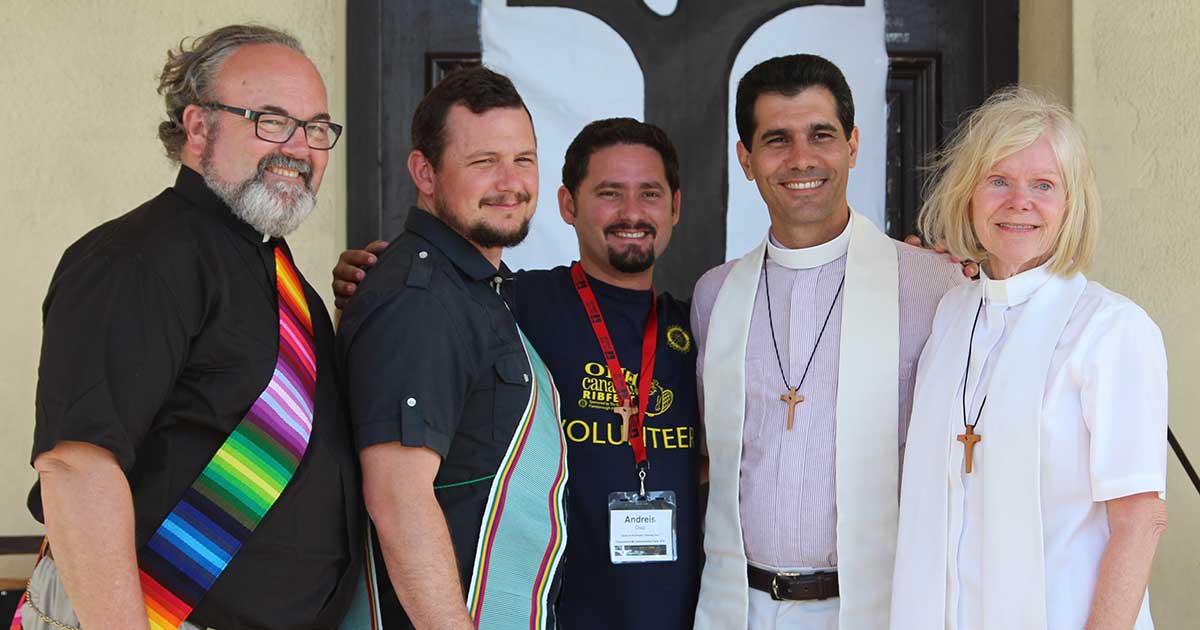 Various programs and offices of General Synod and the Primate's World Relief and Development Fund work with Iglesia Episcopal de Cuba to encourage and enable relationships for church mission and community development in Cuba and Canada.
• The Offices of the Primate and General Secretary support Iglesia Episcopal de Cuba and its senior leadership through the Metropolitan Council of Cuba (MCC). MCC guides the autonomous Cuban church in matters of faith and order, meeting annually in Cuba prior to synod. The Primate, Archbishop Fred Hiltz, serves as MCC chair while the General Secretary, the Ven. Dr. Michael Thompson, serves as secretary. Both the Primate and General Secretary travel to Cuba at least once a year to meet Bishop Griselda Delgado del Carpio and diocesan council, and to travel to different regions of the country. Bishop Delgado likewise travels to Canada for meetings and learning about local church priorities and programs. Bishop Delgado and her husband The Rev. Gerardo Logildes attended General Synod 2016, Richmond Hill, Ontario, as the Primate's special guests and global partners. Dr. Jose Bringas, Director, Strategic Mission Development, and his spouse Olga Reyes also joined Bishop Griselda
• The Global Relations Department oversees the administration of grants to Iglesia Episcopal de Cuba for theological education, youth ministries, clergy stipend supplements, pastoral emergencies, and special mission priorities, such as the summer Teens for Christ camp, international justice camp, motorcycles for clergy, and church building reconstruction. Grants are derived from the General Synod budget. In 2018, Global Relations will send a grant of $65,000 in support of the above Cuban church mission priorities.
• The Primate's World Relief and Development Fund (PWRDF)Latin America/Caribbean program emphasizes training for capacity building and advocacy, policy work, and the building and strengthening of networks and grassroots groups to affect social change and lobby for human, economic, social, and cultural rights. It supports organizations and individual efforts aimed at strengthening democracy and reducing or eliminating inequalities based on race, social class, and gender.
In Cuba, PWRDF partners with the Episcopal Church in Cuba, Christian Centre of Reflection and Dialogue, and Cuba Council of Churches in the following areas: leadership development, sustainable agriculture and food production, and agricultural and environmental sustainability. Read more about the PWRDF partnership on their website.