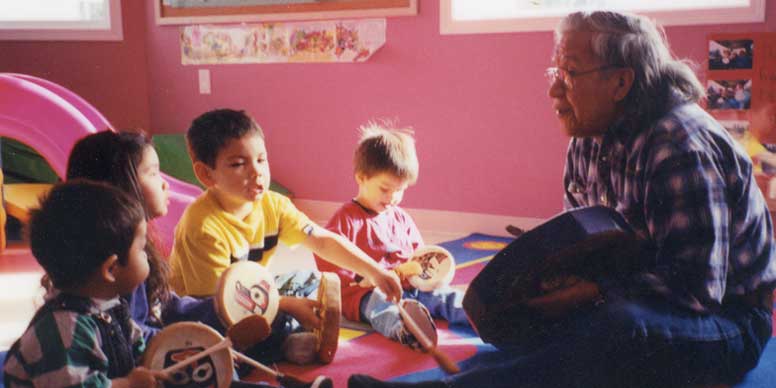 Granting Criteria for the Anglican Healing Fund
Related to the Legacy of Indian Residential Schools
The purpose of the Anglican Healing Fund is to encourage and support Indigenous-language revitalization and maintenance initiatives that are community oriented and that address the legacy of the Indian Residential School system.  
Who Can Apply:
Applications must involve Indigenous people at community grassroots level
Applicants must be community based on reserve or territory; or be part of an Indigenous, off- reserve, Indigenous community-based program.
Criteria for Projects:
Promote, revitalize and preserve Indigenous languages and cultures.
Initiated by Indigenous people at community grassroots level.
Demonstrates a holistic approach with traditional values and spiritual dimension.
Applications Must Include:
A completed application form. All necessary information must be provided.
Information about the organization asking for funding.
A detailed budget showing expenses and revenue including revenue from other sources. Any other types of support, such as in-kind and volunteer work.  The maximum grant allowed is $15,000.
Three current letters of support for the project. If sent separately, they must be received no later than a week after the application.
Plans for reporting project results to the Healing Response Committee
Note:  Applications sent by fax or email will be accepted, if a hard copy is also provided.
If you are awarded a grant, you will receive a letter telling you the amount of your grant. You will receive 75% of the grant before the start date of your project and the balance after we receive your final report. If there are any special conditions attached to your grant, you may be required to fulfill these conditions before the grant is released.
Priority is given to:
Projects that are committed to long-term community healing through language revitalization and maintenance;
Language and culture activity projects that relate to children, youth and Elders;
Projects that involve (whole) community healing.
Application Deadlines:
Deadlines for submitting applications are: March 1 and October 1 every year. All applications must be received on or before the deadline
If a deadline falls on a weekend or holiday, deadline moves to the next business day.
The project start date should not be sooner than May 15 for March submissions and December 15 for October submissions.
The Healing Response Committee meets at the end of April and November each year.
What the Anglican Healing Fund is unable to fund:
Events or projects that have already taken place prior to review of applications
Hiring of personnel – salaries/wages
On-going office expenses and administration fees
Giveaways – the giveaway is the enactment of a core value in Aboriginal culture and part of all Aboriginal ceremony showing the practice of generosity.
Post-Project Report
If you are awarded a grant, you are required to submit a project activity and financial report after the completion of your project. This is a condition of receiving a grant. These reports help us evaluate the achievements of the fund and report to our donors about how funds are spent.
If a report is not received, the Healing Fund will be not able to process any other grant application or grant payments in your name.
Grant Recipients
The Anglican Church of Canada publishes a list of grant recipients on its Website.