The following is a statement from Archbishop Fred Hiltz, Primate of the Anglican Church of Canada: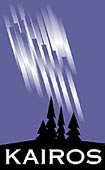 The member churches and ecumenical organizations of KAIROS represent an important sector of the Canadian population. Since our faith commits us to stand in solidarity and hope with the poor and the oppressed, I issue this three-fold call for transparency, courtesy and action by the Government of Canada.
KAIROS and its member churches and agencies have had a decades-long relationship of cooperation with CIDA. We value CIDA's role in international development, and the space it provides Canadian civil society for effective development of partnerships with life-changing results.
In a spirit of transparency, not only at this critical moment but also for the future, it is imperative that Canadians be clearly informed of the processes by which the Minister receives advice from experts in the field and of the limits of the Minister's authority in acting on their counsel.
Even as I issue this call, the member churches and agencies of KAIROS await a response to a long-standing request, issued in January 2010 and reissued in July 2010 for a meeting with the Prime Minister to discuss ways forward. Our invitation still stands.
In the meantime and in accord with current CIDA themes of "promoting food security" and "securing the future for children and youth," KAIROS has prepared a new proposal for funding. Entitled "Building Sustainable Communities: Promoting Secure Futures," its programs will contribute to greater security and well-being   for children, youth, women and men in communities around the world. KAIROS' work continues to be worthy of generous public support.
With all Canadians, we expect our Government to act with integrity, compassion and diligence in advancing Canada's role in building a truly just, healthy and peaceful world.
---
Interested in keeping up-to-date on news, opinion, events and resources from the Anglican Church of Canada? Sign up for our email alerts .