From June 23 to 26, an international Anglican conference will convene in Victoria, B.C., to explore how churches can be safer environments for vulnerable youth and adults. "Partnering for Prevention: Addressing Abuse in our Communion and in our Communities" is the second conference convened by  the Anglican Communion Safe Church Consultation.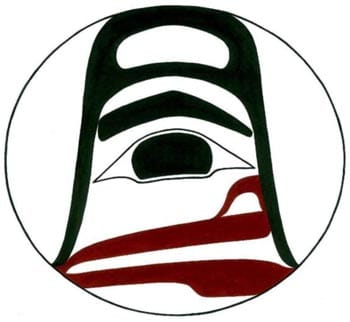 "We cannot begin to pretend to serve people's spiritual selves when we are not providing sanctuary for their physical selves," said Marion Little, who is coordinating the conference along with the Rev. Mary Louise Meadow.
The conference will address the spectrum of abuse that threatens vulnerable people, who could include youth, refugees, the ill, the elderly, and others.
Conference speakers include the Rev. Dr. Marie Fortune, an expert on sexual exploitation by religious leaders; National Indigenous Anglican Bishop Mark MacDonald; the Rev. Dr. Isaac Kawuki Mukasa, General Synod's coordinator for dialogue; and Dr. Patricia Vickers, an ethno-consultant and expert in conflict resolution. Workshops will be led by lawyers, clergy, and child protection officers on topics ranging from social media to human trafficking.
All Anglican and Lutheran leaders are invited to attend.
An expected 50 delegates will attend the conference from countries including Australia, Uganda, the United Kingdom, and Zambia. Canada was chosen as a host country because many consultation members expressed interest in the Anglican Church of Canada's response to the history of abuses at residential schools. The subject will be addressed in the keynotes by Bishop MacDonald and Dr. Vickers.
Old problem, new awareness
The Anglican "safe church" movement began in 2008 when 35 people met in London, England, for the first international conference. Their work was affirmed by the bishops of the Lambeth Conference, and in 2009 the Safe Church Consultation was formally recognized by the Anglican Communion Standing Committee.
The consultation's ultimate goal is to develop a comprehensive Anglican strategy for responding to and preventing abuse. Currently they focus on education, theological reflection, and communication among Anglicans working in the field.
Though this work has started recently, the issue of abuse is not new, said Ms. Little.
"As long as there have been people in positions of authority in our church, without accountability, then abuse has been a concern for vulnerable people," she said. Ms. Little and Ms. Meadow acknowledge that the rise of women in church leadership has helped bring some of these issues to the fore.
There is still much work to be done, however, throughout the Canadian church. Some dioceses, including the Diocese of British Columbia, have policies and procedures in place to protect the vulnerable. Ms. Little is currently the diocese's canon pastor of sexual misconduct policy, responsible for administering the diocese's policy among parishes. Ms. Meadow, now retired, has also served in this role.
Other Canadian dioceses are just beginning to address this work.
"The gift that churches, synagogues, and mosques can offer is the gift of sanctuary," said Ms. Little, "But if we're going to be brutally honest, we currently only offer sanctuary to a certain sector of the organization. People are vulnerable in the church unless there are adequate policies in place and people who can receive and respond to concerns and complaints."
The Partnering for Prevention Conference is sponsored by the Anglican Church of Canada; the Anglican Foundation of Canada; the Diocese of British Columbia; St. Andrew's Trustees (Community of the Sisters of the Church), U.K. Province; Christ Church Cathedral in Victoria, B.C.; the Centre for Studies in Religion and Society at the University of Victoria; and gifts from church and community members.
---
Interested in keeping up-to-date on news, opinion, events and resources from the Anglican Church of Canada? Sign up for our email alerts .