Anglicans have long marked National Aboriginal Day, June 21. Some celebrate it on the day or the closest Sunday. Others celebrate it as part of a Month of Healing and Reconciliation, May 26 to June 21. Here are some ways you and your parish can launch or add variety to your own celebrations, as recommended by Henriette Thompson, General Synod's public witness coordinator for social justice.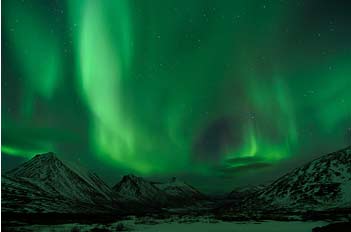 1.Use propers for National Aboriginal Day
These propers—collect, sentence, readings, and more—are available in English and French. They were approved by General Synod 2010.
2. Make a Ribbon of Reconciliation
First Nations, Inuit, Métis, and non-Aboriginal peoples are invited to create ribbons and exchange them as a symbol of their commitment to reconciliation. This program was created as part of Canada's Truth and Reconciliation Commission on Indian residential schools. Read more about the Ribbons of Reconciliation  or learn how to make your own.
3. Dig in to Aboriginal history
The federal government has compiled a rich list of online history resources for National Aboriginal History Month, celebrated in June. Resources include interactive National Film Board websites as well as links to First Nations communities.
4. If in Saskatoon, attend the Women of Courage Tour
On June 20, KAIROS: Canadian Ecumenical Justice Initiatives hosts a dialogue with three Indigenous human rights activists at the University of Saskatchewan: Claudia Castellanos Roncancio, a Colombian human rights lawyer; Lucy Talgieh, a women's program coordinator in the Palestinian territories; and Jill Harris, a member of Penelakut First Nation, Saskatchewan.
5. Follow the Saskatchewan National Event
The Truth and Reconcililation Commission will hold a national event June 21 to 24 in Saskatoon, Sask. Check out the program or watch the TRC website for coverage.
6. Pray for truth and reconciliation
This bidding and collect were developed by General Synod in June 2011 to uphold the work of the Truth and Reconciliation Commission. Hymn suggestions from Common Praise are also included.
7. Read the Truth and Reconciliation Commission's interim report
Published in February 2012, this report describes the residential school system and how it affected Aboriginal children and their descendants. Among other recommendations, the report calls for provinces and territories to develop residential school curriculum.
8. Distribute copies of A is for Assimilation
Canadian Anglican Len Fortune wrote this punchy picture book for teens and adults unfamiliar with Indigenous history. National Indigenous Anglican Bishop Mark MacDonald and General Synod's Indigenous Ministries Department have used this resource for general education. Order the book online.
---
Interested in keeping up-to-date on news, opinion, events and resources from the Anglican Church of Canada? Sign up for our email alerts .