You've probably got a collection of them already: beautiful photos that remind you of God's presence in the world. You may think of them as just nice shots, but you know there's something of the divine there: a striking cityscape at dusk, an unguarded grin on the face of your beloved, or an abstract image that keeps the eye guessing.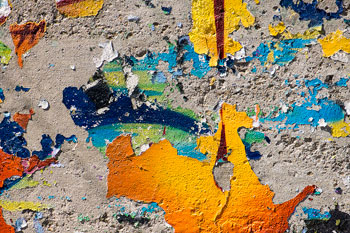 These are the photographs you should submit to the Marks of Mission photo contestbefore the deadline of Jan. 1.
Winners will receive a $250 gift certificate for a photography store, redeemable in person or online. Winning images will be displayed at the 2013 Anglican-Lutheran Joint Assembly next July in Ottawa and may be shared in various Anglican church publications.
Photos must be uploaded in the highest resolution available. You can submit up to five photos.
The photography contest is part of the Marks of Mission initiative, designed to promote these mission priorities used throughout the global Anglican Communion. The Marks of Mission are:
1. To proclaim the Good News of the Kingdom;
2. To teach, baptize and nurture new believers;
3. To respond to human need by loving service;
4. To seek to transform unjust structures of society, to challenge violence of every kind and to pursue peace and reconciliation; and
5. To strive to safeguard the integrity of creation and sustain and renew the life of the earth.
(The fourth mark is freshly amended to reference peace-building, a change made Nov. 6 at the fifteenth meeting of the Anglican Consultative Council. The initiative for the change was spearheaded by Bishop Sue Moxley of  Nova Scotia and Prince Edward Island.)
The General Synod planning team has run three contests to promote the Marks of Mission. The first called for mission-related Sunday School curriculum and was won by Kate Newman of Vancouver, Kate Saunders of Richmond, N.B., and Janet Cress and Nancy Wilcox of Binbrook, Ont. The product of that contest, the Compendium of the Church Mice is now available as a free, online Sunday School curriculum.
The second contest, for a Marks of Mission song, was won by Jaylene Johnson. The music video for her winning tune, "Hope," will be released in January.
The third contest awaits your winning entry.
---
Interested in keeping up-to-date on news, opinion, events and resources from the Anglican Church of Canada? Sign up for our email alerts .