The Rt. Rev. Justin Welby, the Bishop of Durham, brings to the office of Archbishop of Canterbury a deep spirituality, a deep resolve in nurturing relationships throughout the Anglican Communion, and a deep commitment to God's mission in the world. Known as a gifted communicator he is also respected for his passion for ecumenical relations and inter faith dialogue both of which are key to religious leadership in these times.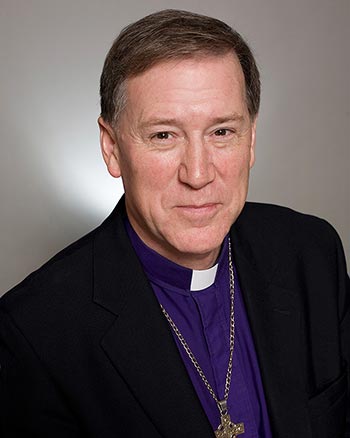 In sending greetings on behalf of The Anglican Church of Canada, I assured the Archbishop-Designate of our abiding commitment to the common life and witness of the Anglican Communion, and of the great joy with which he would be welcomed to visit our church in Canada. I do hope this will happen within the next few years.
Much awaits the new Archbishop—a move, an enthronement, a very broad ministry marked by extensive travel as an apostle of Christ. Please uphold Justin and his wife Caroline and their family in your prayers.
These are exciting and challenging times for all of us. Pray that they be times of grace and growth in our common life and service in the Gospel.
---
Interested in keeping up-to-date on news, opinion, events and resources from the Anglican Church of Canada? Sign up for our email alerts .