On Sept. 9, Queen Elizabeth II will officially become the longest reigning British monarch, surpassing Queen Victoria who reigned for 63 years and 216 days. In the following open letter, Archbishop Fred Hiltz, Primate of the Anglican Church of Canada, thanks the Queen for her years of service to the Commonwealth.
August 27, 2015
Her Majesty The Queen
Buckingham Palace
London SW1A 1AA
United Kingdom
Your Majesty,
On behalf of The Anglican Church of Canada I extend congratulations as you become the longest reigning monarch in the history of England. Along with so many others throughout the Commonwealth, Canadians give thanks for your unwavering devotion to your peoples, your holiness of life and all your good works in the interests of the common good and of peace and concord among the nations.
With this greeting come our very best wishes and the assurance of our prayers, week by week, for you and all the Royal Family. May God bless and keep you in good health and in all happiness of life.
Respectfully yours,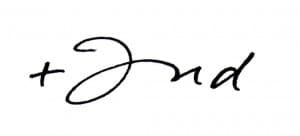 The Most Rev. Fred J. Hiltz
Primate
View a PDF version of the Primate's letter to the Queen.
---
Interested in keeping up-to-date on news, opinion, events and resources from the Anglican Church of Canada? Sign up for our email alerts .