A special exhibit on the legacy of Indian residential schools is open to the public daily throughout July and August at St. James Cathedral in Toronto.
The display includes a range of artifacts related to the residential schools and the history of missionaries to Indigenous communities throughout Canada. Many of the items are from the General Synod archives and additional departments at Church House, while others come from the diocese of Toronto archives.
Alongside the artifacts are a series of displays featuring newspaper clippings, photographs, letters and documents which are divided into five sections: In The Beginning, Truth, Apology, Healing, and Reconciliation.
Nancy Mallett, archivist and museum curator for St. James Cathedral, played the lead role in organizing the display.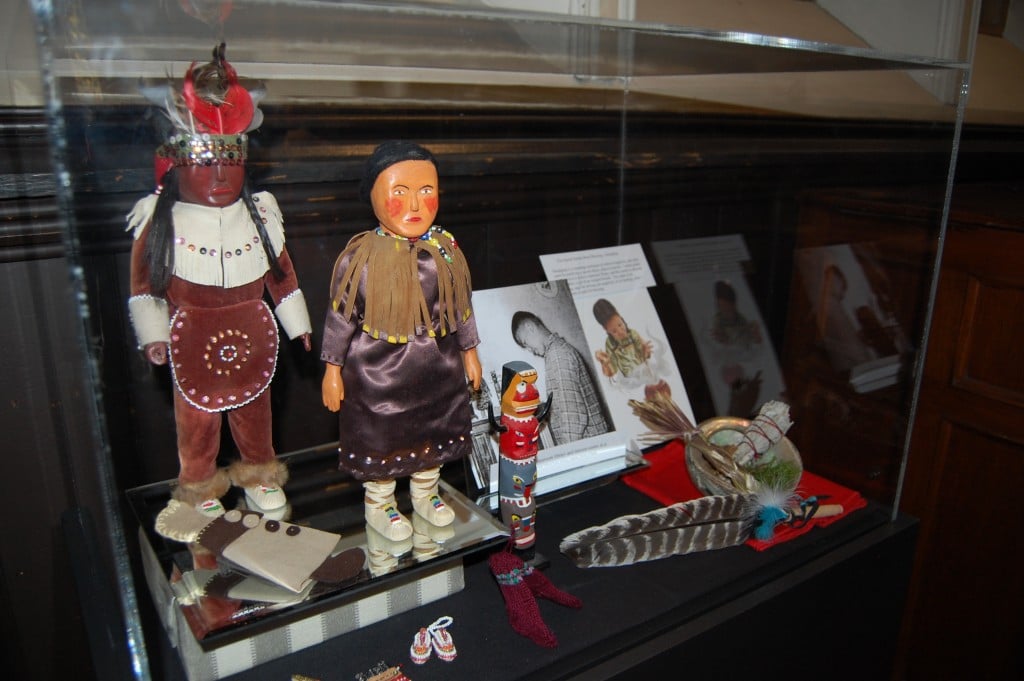 "It's a simple exhibit, really, but it's making a point, and we felt that it was important to do something here," Mallett said.
"It was intended to be smaller than this, but it grew to this size very quickly," she added. "We put it together, though, just in a few weeks."
A donation from the Anglican Foundation of Canada helped cover costs of mounting many of the items.
The opening of the exhibit on July 10 coincided with the beginning of the Toronto 2015 Pan Am and Parapan Am Games. The resulting influx of visitors has contributed to the high number of people who view the exhibit each day, with a guest book documenting visitors from locations as diverse as Brazil, Italy and the United States.
"Usually we think in terms of a couple hundred people coming into the cathedral during the day, just to come in for a quiet prayer and meditation, or as tourists to come and see a beautiful church," Mallett said. "But we're reaching 400 [visitors] a day at this point."
Many of the items on display reflect both the abysmal conditions that students endured in the residential schools and official indifference, such as letters documenting 10 years of complaints to the federal government that the children should have access to pasteurized milk.
"This is a complaint about children foraging for food in the barn for food that was meant for the livestock," Mallett said, pointing to another letter. "The children [were] eating it because they were so hungry."
Artwork on display is a testament to the courage of residential school survivors and ongoing efforts at healing and reconciliation. Reflecting that ongoing process, the exhibit was deliberately left unfinished when it opened, with additional display boards brought in to accommodate new material contributed by visitors.
Along with Mallett, volunteers from the cathedral are present to help answer questions and offer tours.
"People who have come in have in some cases been very interested in the truth and reconciliation, and that's something that's very dear to the heart of all Anglicans," volunteer Mary James said.
The Truth and Reconciliation exhibit runs until the end of August. Located at the corner of King and Church Streets, St. James Cathedral is open from 7:30 a.m. to 5:30 p.m. from Sunday to Friday and 9 a.m. to 5 p.m. on Saturday.
---
Interested in keeping up-to-date on news and information from the Anglican Church of Canada? Sign up for our email alerts and get our stories delivered right to your inbox.