A welcome message of care and encouragement from New Westminster

For the last 60 years, the Diocese of New Westminster's ACW has been sending care packages to the Diocese of Yukon.
Several times a year, Yukon parishes receive a "Northern bale"—a 40x18x18 package of supplies including good used clothing, bedding and hand knit garments, small housewares, layettes for babies, clothes and plenty of warm, wooly socks. Yukon diocesan Administrator, the Rev. Sarah Usher, says that parishes are also able to fill out forms, indicating what is most needed.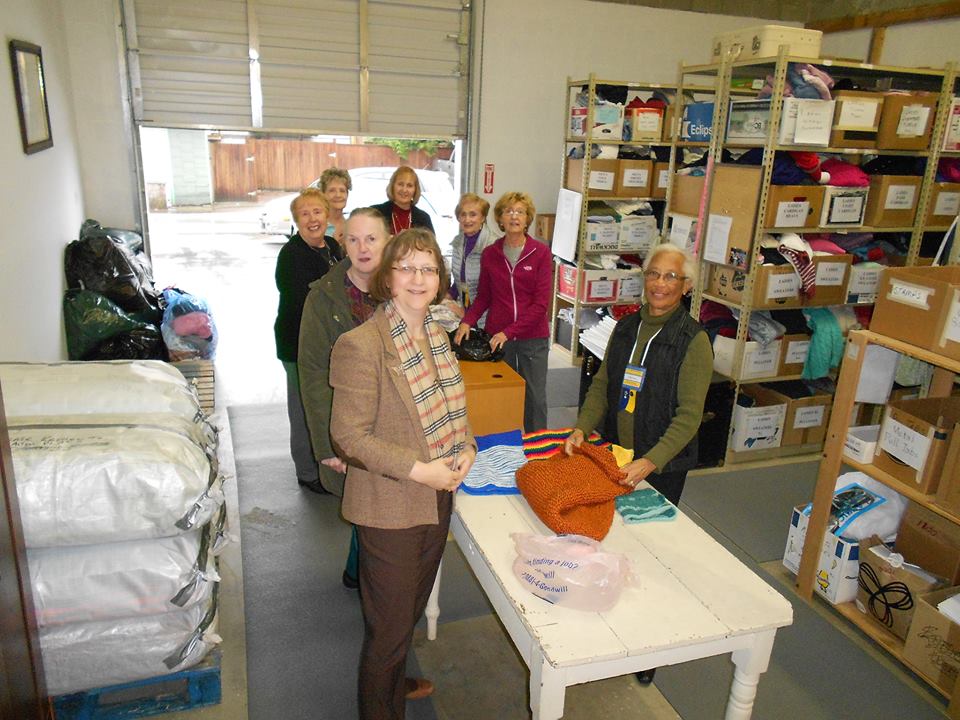 New West's ACW has a warehouse in Burnaby, BC full of items donated by their members. Every Monday, groups from around the Diocese gather to sort, launder (if necessary) and pack the items into bales, which are then sent to the Yukon diocesan office to be shipped to various parishes. Sheila Puls, Diocesan ACW President, calls this ministry "a time of fun and fellowship which draws our ACWs closer together."
Fun and fellowship are part of the scene at the other end as well: the bales are opened with excitement, and are then either given away or sold in church thrift stores—raising money for the parish and providing locals with very inexpensive supplies. The Diocese also uses some items to provide for students, temporary diocesan workers and others.
St. Martin's Anglican Church in Atlin, BC is one of 9 communities, scattered across the Diocese of Yukon, that receive Northern bales. Atlin, home to the Taku River Tlingit First Nation, is a community of 450 people in northwestern British Columbia. The mid-November packages are some of the most eagerly anticipated: with daily lows already in the mid-twenties below zero, an icy, 220-mile round trip to Whitehorse for Christmas shopping is not a very inviting prospect. However, thanks to New Westminster's ACW, Atlin residents can do some Christmas shopping right in town. Puls says the November bales are sure to include "items suitable for Christmas gifts (new clothing, games, cosmetics, hand knitted scarves, toques and gloves)."
Besides meeting a practical need, Northern bales are also a welcome message of care and encouragement. For Usher, the 20 to 25 packages per year she receives and distributes bring back memories: "I was clothed from bales as a child of a clergyman – I can get quite nostalgic when I open them." Usher says, "The ACW women are amazing and they are much appreciated."
---
Interested in keeping up-to-date on news, opinion, events and resources from the Anglican Church of Canada? Sign up for our email alerts .