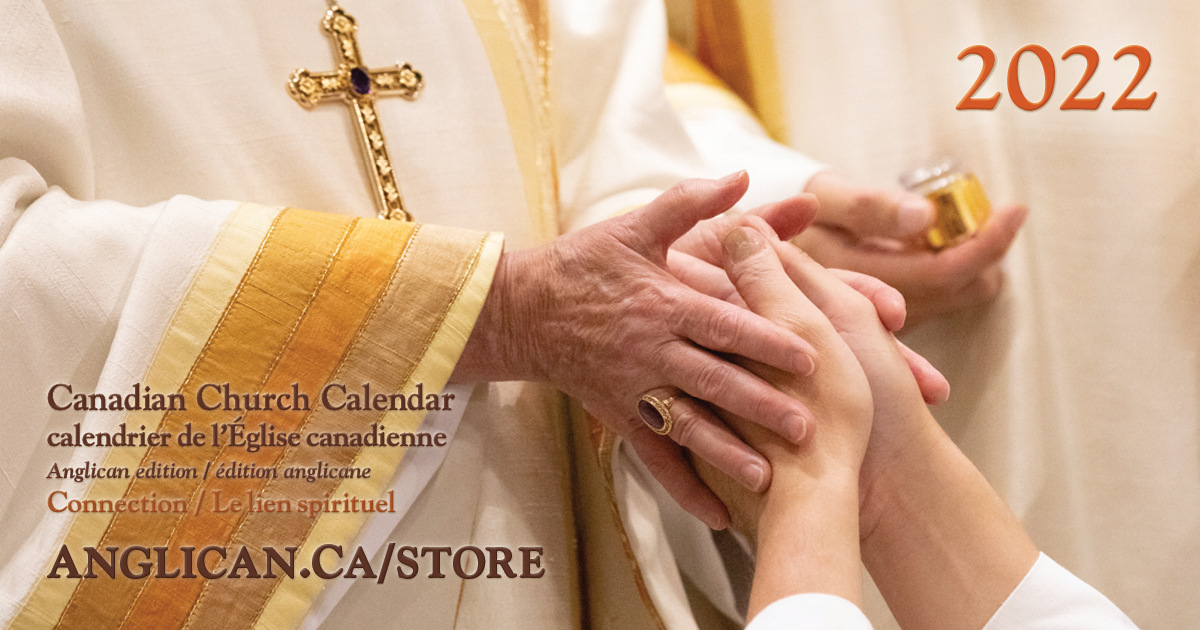 Canadian Church Calendar
The 2022 Canadian Church Calendar is available for purchase on the Anglican Church of Canada eStore . This year, the theme of the calendar is Connection. As has been the custom, the calendar includes a range of photos featuring our beloved churches across the country—an inside look is available in this PDF.
Ordering tips
1-24 copies: $5 each
25+ copies: $3.75 each
Take note of this discount—20 copies would subtotal $100, where 25 copies would be cheaper, at $93.75.
Orders above $50 (before taxes/fees) qualify for free ground shipping.
Delivery through Canada Post is now available through the eStore. To select as a shipping option, choose Canada Post Expedited Parcel, Priority, Regular Parcel or XpressPost in the shipping menu section of the checkout screen.
eStore contact details:

[email protected]

or 1-800-795-6661, Monday to Friday, 8am-5pm Eastern Time (excl. federal and Ontario holidays).
Submit photos for 2023!
Parishes are encouraged to submit images for consideration in the 2023 calendar as well, on or before (extended to) April 22, 2022. Submissions received after that date will be considered for the 2024 calendar.
Subscribe here for eStore and publication updates (including calendars)
Updates are sent out to those who sign up to the eStore and publications update email list below. Emails are sent out periodically throughout the year as publications are updated, as pre-orders open or as products become in-stock.