National Bishop Susan Johnson of the Evangelical Lutheran Church in Canada and Archbishop Fred Hiltz, Primate of the Anglican Church of Canada, share a New Year's greeting with Lutherans and Anglicans across Canada.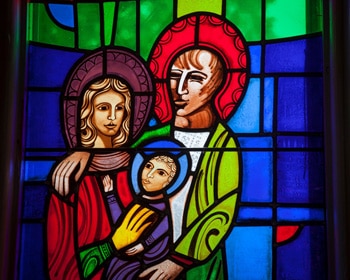 This joint New Year's greeting is a first for the churches, which are full communion partners.
In their joint message Johnson and Hiltz reflect on highlights from 2013, including Joint Assembly, the Anglican-Lutheran gathering in Ottawa this past July-particularly on the Joint Declaration on homelessness, affordable housing, and responsible resource extraction.
Johnson notes the importance of the public witness event, which took place on Parliament Hill in at the foot of the Peace Tower.
"We were excited that we were led by the youth of our two churches," said Johnson. "It helped us focus on the important issue of access to clean water."
Hiltz also recounts how blessed the churches were to have guests from the Anglican Communion, the Lutheran World Federation, the World Council of Churches, and their two American sister churches at Joint Assembly.
"They reminded us of the challenge that our relationship holds," says Hiltz, "and the hope and potential for similar conversations in other churches around the world… in the interest of Christian unity."
The video closes with a challenge to both churches-"individuals, congregations, parishes, dioceses, and synods"-to consider ways thatAnglicans and Lutherans can work together to advance social justice and Christian unity "together, for the love of the world."
Watch the New Year's message online.
Learn more about our full communion relationship.
---
Interested in keeping up-to-date on news, opinion, events and resources from the Anglican Church of Canada? Sign up for our email alerts .