Continuing a yearly tradition that has become a warm reminder of the full communion partnership enjoyed by their two churches, Archbishop Fred Hiltz, Primate of the Anglican Church of Canada (ACC), and National Bishop Susan Johnson of the Evangelical Lutheran Church in Canada (ELCIC) share a joint Christmas video message with Lutherans and Anglicans across the country.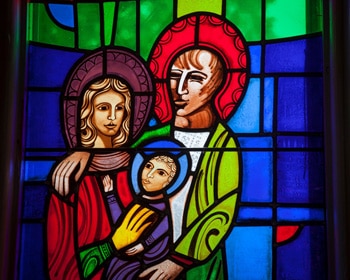 In their 2013 Christmas message, Johnson and Hiltz speak about the connection between Christmas and God's mission to the world. Hiltz connects the theme of the carol "Joy to the World" to that of this year's Joint Assembly-"Together for the love of the world."
Both reflect the core of our Christmas observance, says Hiltz, "that great truth that 'God so loved the world that he gave his only Son.'" The celebration of Christmas is "a wonderful reminder" that God wills hope, peace, and love for all people.
Johnson shares a Christmas hope for all Anglicans and Lutherans that, as they celebrate with their loved ones, they be "rekindled in love, joy, peace, and hope…and recommitted to share that love, joy, peace, and hope with a world that is so desperately in need."
The ACC and the ELCIC have enjoyed a full communion partnership since 2001. Each church remains independent, but their relationship is deeper than relationships between other denominations. Lutherans and Anglicans use each other's liturgies, serve as clergy in each other's churches, and even run joint parishes and cooperative ministries together.
Watch the Christmas message online.
Learn more about our full communion relationship.
---
Interested in keeping up-to-date on news, opinion, events and resources from the Anglican Church of Canada? Sign up for our email alerts .