For more than 15 years, Canadian Anglicans have helped fund education for international church leaders through a scholarship program, coordinated by General Synod's Partnerships department. The most recent scholarship was awarded to the Rev. Canon Maimbo Mndolwa, a 40-year-old Tanzanian priest, for his PhD studies.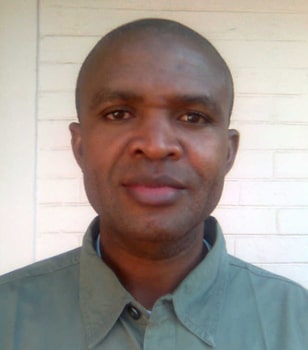 Born in northeastern Tanzania, Canon Mndolwa has garnered a number of "firsts" within his community. He was the first in his extended family to graduate from secondary school and the first to get a bachelor's degree, a master's, and to become a priest. Soon he will be the first in his village of more than 1,500 to obtain a doctorate.
The latest educational leap began in winter 2010, when Canon Mndolwa started his PhD at the University of KwaZulu Natal in South Africa. His proposed research is on the Anglican Church and African socialism in Tanzania since the 1950s.
In an email, Canon Mndolwa explained that Anglican life in Tanzania, though rich in community, is lacking in contextual theology. He hopes his research will help Tanzanians understand their current challenges.
Canon Mndolwa is settling in to his studies well, but one challenge of studying in South Africa is separation from his family. His wife Chenga Frida, a nurse, is studying in Japan while his son Msagati-Katindi (8) and daughter Kauye-Prisna (5) are at boarding school in Tanzania.
If all goes well, the future benefits will outweigh the present hardships. Canon Mndolwa explained that after finishing he will return to St. Mark's College in Dar es Salaam, where he studied and taught, in order to "raise more young scholars in areas of research, theology and ministry." He also hopes to establish a resource centre at St. Mark's, start a secondary school in his home community, and help his wife set up a mother-and-child care centre.
Hundreds of students helped
Currently General Synod's Partnerships Department supports 11 students like Canon Mndolwa around the world. Most are studying in their own regions, but if a suitable program cannot be found close to home, the students will study in Canada.
"This ministry and program complements the theological education of Canadian Anglicans," said Dr. Andrea Mann, global relations coordinator. She said she has heard many positive reports from theological colleges that have welcomed international scholarship students.
Since the program emerged in the 1990s, hundreds of students from partner churches have received Canadian scholarships. Former students have gone on to become theology professors, bishops, and Primates. The present Primates of Kenya and Melanesia have received scholarships.
"There have been lots and lots of scholarship students," said Dr. Mann. "Their sphere of influence has been huge."
To apply for a scholarship, representatives from Anglican provinces contact Partnerships staff, who work to create a list of eligible candidates. Unfortunately, recent cutbacks at General Synod have reduced the number of available scholarships and increased the wait time and the wait list. No scholarships have been awarded since an offer was extended to Canon Mndolwa in 2008.
A more positive program change is that the quality of education in partner churches is improving. Dr. Mann noted that about 20 years ago, a Bachelor of Theology was a high water mark for teachers in Africa, Asia, and the South Pacific. Now these same colleges are applying for their staff to get PhDs.
"The quality of teaching and the quality of education throughout the Anglican Communion is improving all the time, and this is a really good development," said Dr. Mann.
Partnerships programs, including the scholarship program, are funded through the Anglican Appeal, which gives Canadian Anglicans the opportunity to directly support the mission work and ministry in Canada's north and with church partners overseas. For more information about how to apply to or support the program, email Dr. Andrea Mann, global relations coordinator, or call her at (416) 924-9199 ext. 265.
---
Interested in keeping up-to-date on news, opinion, events and resources from the Anglican Church of Canada? Sign up for our email alerts .