Prince Albert (SK)
Bishop Michael Hawkins, Chair of the Council of the North, is pleased to announce that Hauser Communications, based in Napanee, ON, has been chosen to fill a one-year contract to provide communications services for the council.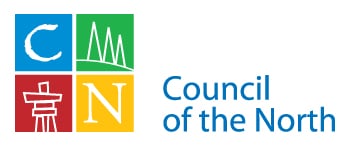 The new communications strategy will focus on sharing stories of the council that reflect the church's five Marks of Mission. According to Bishop Hawkins, "We have stories to tell to the entire church: stories of heroic and sacrificial service, and stories of individual and community transformation through the Anglican Church's ministry of presence and gospel proclamation."
Bishop Barbara Andrews (Anglican Parishes of the Central Interior) describes stories of northern ministry as stories about "facing challenges with creativity."  Many have also described the council as the proving ground of the church-a place where new strategies and new ways of doing ministry are tested. In this way, the council plays a special and integral role in the ongoing life of the wider church-squarely facing the difficulties of the Canadian church's work in the 21st century with openness and courage.
Hauser Communications, with experience in developing print, video and online resources for the church, will focus on the collection and sharing of these stories.
In the initial stages, the work will centre on preparing for the Joint Assembly in Ottawa, including assisting the chair and co-chair to prepare a video presentation, and on refreshing the Council of the North Month resources to be distributed to parishes in mid-July.
In terms of a long-term and broader approach, Hauser Communications will develop an improved, more financially sustainable communications infrastructure that can succeed over the long-term. This will be an infrastructure that requires minimal ongoing mentorship and guidance, and a communications plan that can be continually updated and evaluated.
-30-
Media Enquiries:
For more information on the Council of the North or Hauser Communications, please contact:
Michael Hawkins: Tel.: (306) 763-2455; Email:[email protected]  or Mark Hauser (Principal) or Sharon Dewey Hetke (Associate): Tel.: 613-354-6387; Email:[email protected]
---
Interested in keeping up-to-date on news, opinion, events and resources from the Anglican Church of Canada? Sign up for our email alerts .