By Diana Mavunduse
Preparations are underway for the second joint National Worship Conference organized by the Evangelical Lutheran Church in Canada (ELCIC) and the Anglican Church in Canada (ACC).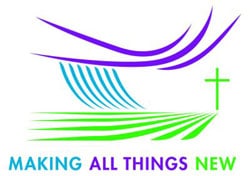 The conference is scheduled to take place from July 12-15, 2006, in Regina Sask., under the theme, "Making all things New" which will explore the inculturation of worship.
This is the second such conference between the ELCIC and the ACC; the first was in 2004 at the University of Toronto, under the theme "Breaking Bread, Breaking Boundaries."
The conferences are meant to bring to life the historic joint declaration Called to Full Communion which Anglicans and Lutherans signed in Waterloo, Ont., in 2001.
The Waterloo Declaration stipulated that Anglicans and Lutherans may freely worship and take communion in one another's churches, and that their clergy may officiate at one another's services.
The conference is organised by a planning committee with representatives from both churches. The co-chairs of the 2006 planning committee are Cheryl Kristolaitis-Toth representing the Anglicans and Brenda Nestegaard-Paul representing the Lutherans.
The 2006, national conference will feature two main presentations and workshops. One keynote speaker is John Bell a liturgical composer from Glasgow, Scotland and a member of the Iona Community, an ecumenical community of men and women founded in Scotland in 1938.
The second speaker is Rev. Richard Leggett, professor of liturgical studies, Vancouver School of Theology. He presently serves as a member of the Joint Anglican-Lutheran Commission in Canada.
Registration for the conference is now in progress. The deadline for registration is 1st of June 2006.
For Further information and registration please visit the conference website:
http://www.worship.ca
---
Interested in keeping up-to-date on news, opinion, events and resources from the Anglican Church of Canada? Sign up for our email alerts .