Summer 2013 will be a season of landmarks for Canadians committed to truth, reconciliation, and equity between Indigenous and non-Indigenous Peoples. June 11 is the fifth anniversary of the prime minister's apology for residential schools, and Aug. 6 is the twentieth anniversary of the Anglican Church of Canada's apology for residential schools.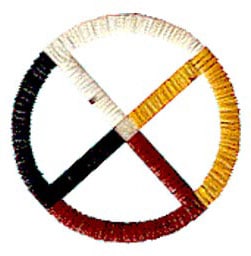 Canadian Anglicans are reflecting on what progress has been made since then—within our culture and within our church.
"It seems to me as if several streams are beginning to converge," said Henriette Thompson, General Synod's public witness coordinator for social justice.
"The Truth and Reconciliation Commission provides a growing space for deepening commitments among churches, Indigenous leaders, and government. Indigenous youth are actively participating in movements for change and culture and language recovery. Indigenous Anglican aspirations for self-determination are moving forward. Faith communities are supporting greater equity for Indigenous Peoples through KAIROS and its partners—for example, the I am a witness campaign.
"We are working hard to raise awareness and promote participation."
Several campaigns are available in upcoming months for people and parishes who want to show their commitment to these diverse, but interrelated, issues of Indigenous justice.
1.  Organize a June 11 walk and letter-writing event for First Nations children
Our Dreams Matter Too is a June 11 walk and letter-writing event calling for equity for First Nations children—that they be raised safely at home, receive a solid education, and be proud of their cultures. This event is a collaboration between KAIROS (Canadian Ecumenical Justice Initiatives) and the First Nations Child and Family Caring Society. For a sample letter, a list of walks, and to register your participation, visit the Our Dreams Matter Too site.
2.    Make and share a Ribbon of Reconciliation
Launched in 2012 by the Truth and Reconciliation Commission (TRC), this flexible project encourages non-Indigenous and Indigenous Peoples to give or exchange ribbons to symbolize their commitment to reconciliation. Actions could include an exchange of ribbons between children on and off reserve, or a gift from a church to a local band. Already Canadian Anglicans have found this project offers a helpful way to participate in local TRC events.
An online Ribbons of Reconciliation parish action kit is available. The kit includes an introduction to Ribbons of Reconciliation and a how-to, both provided by the TRC.
3.    Use suggested prayers and readings for National Aboriginal Day
Churches may wish to mark National Aboriginal Day (June 21) byusing the prayers and readings approved at 2010 General Synod. These propers follow the theme "Journeying together in partnership." In 2011, the Primate wrote a letter of commendation for these propers, noting that, "Some of our prayers express contrition, some thanksgiving, and some express our strong need for the continuing guidance of the Creator."
To learn more about these areas of work, email Henriette Thompson, public witness coordinator for social justice.
---
Interested in keeping up-to-date on news, opinion, events and resources from the Anglican Church of Canada? Sign up for our email alerts .