Parishes and dioceses across the Anglican Church of Canada have financial needs that can't be met by normal congregational giving—costly building repairs or improvements, expansion of community ministry initiatives, or other special projects that help the church to serve God's mission in Canada.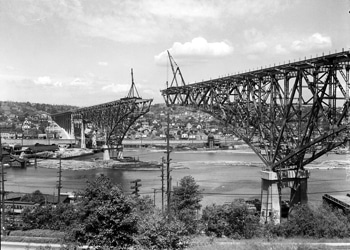 A concerted financial campaign takes a great deal of planning and work. The dioceses of Ottawa and Toronto have already begun their own campaigns—with Ottawa having met its goal, and Toronto close to meeting and exceeding its own.
Both Ottawa and Toronto made the decision to divide funds received among the needs of parishes, the diocese, and the broader church. On a national level, the Diocese of Toronto will support ministries in the north, and the Diocese of Ottawa is supporting PWRDF, the Bishop Ordinary, and Indigenous Ministries.
"We've really learned from Ottawa and Toronto," says Suzanne Lawson, coordinator of Together in Mission, General Synod's program to help dioceses begin their own financial campaigns.
"One of my jobs has been to codify what they learned so that we can share that information with other dioceses. It's a great example of how we can share knowledge and wisdom across the country. That experience will inform the work of financial development going forward," Lawson says.
"Fundraising is challenging. We offered to partner with dioceses on feasibility studies to help them determine whether a financial campaign would work for them and, if not, what needed to be done first."
The first step in the process—a feasibility study—consists of interviews with 80 to 120 people across the diocese. Interviewees are presented with a preliminary case for a financial campaign, and asked for their views on the campaign and the diocese's readiness to carry it out.
"The feasibility studies produce valuable information for the diocese, whether they decide to go ahead with a campaign or not," says Lawson. "It's been really important to not push dioceses into something that they are not ready for."
Once a feasibility study is over, dioceses choose consultants for the campaign-with the help of Together in Mission as required. Consultants guide dioceses in selecting volunteer leadership, drafting case statements to let people know exactly what the money would fund, and helping parishes run the campaign on a local level.
To date, three dioceses have completed feasibility studies with Together in Mission, and Lawson hopes two or three more will join them in 2014. For now, those dioceses that have completed studies—Edmonton, Kootenay, and Qu'Appelle—are moving into the campaign phase.
In Edmonton, Executive Archdeacon Alan Perry is enthusiastic about moving to the next phase. "It's exciting and terrifying at the same time, like any rollercoaster ride, but I think we've got a good consultant, a good team of people—and I think we've got a fundamentally good project," he says.
"The basic goal is to invest in mission within the diocese. It's not a bricks and mortar campaign; it's about investing in the development of our mission. We're putting energy and money into developing and supporting rural ministry, into clergy who are able to bring particular gifts and skills to parishes to help them to grow, into Aboriginal ministry. Those are the sorts of things that we'll look at continuing to build."
In Kootenay, the Rev. Yme Woensdregt chairs their campaign's volunteer committee.
"The exciting thing about it for me is that I've experienced first-hand what happens when people start talking about stewardship openly, and in helpful and healthy ways," he says. "The benefit to the church and the people's spiritual lives is beyond calculation."
Putting together a campaign can be difficult, says Woensdregt, but it's worth it.
"It's intensive, hard work. And yet the payoff for that, in things beyond dollars raised, is just immense. There really is a sense of the Holy Spirit leading this and helping us see things that we would never have seen in any other way."
---
Interested in keeping up-to-date on news, opinion, events and resources from the Anglican Church of Canada? Sign up for our email alerts .