The most knowledgeable and refined presentation imaginable can be blown out of the water by the single question "Where is God in all this?" if no answer is available. Answering the question well is critical, especially when "all this" skirts the secular world—as the work of the Department of Philanthropy does.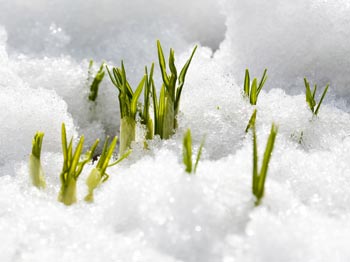 Where is God in fundraising, in asking people for money, in discussions of wills and bequests and major gifts and diocesan or national campaigns? Where is God in strategizing around the institutional church's economic survival?
It's a question that was asked frequently of the new Department of Philanthropy in the last triennium. At its very first meeting in September, the Standing Committee on Philanthropy, newly minted by General Synod, agreed that an answer was required.
The result was the establishment of a writing group to describe where God is in philanthropy and stewardship and, of equal importance, where stewardship fits in the Christian life. We believe we have produced a strong document that addresses the importance of finding resources for God's mission. Because God is indeed in the work that we do. As the document correctly notes, stewardship "is a core Christian practice rooted in Scripture."
This document belongs to the Church, not to one department or one committee. Our hope is that it will be used and studied widely, that it will form the basis for study groups and for sermons, that it will be discussed and appreciated both for what it says and for what it suggests.
The Philanthropy Committee approved the statement during a conference call in February. The same conference call agreed to ask the Council of General Synod to change the name of the Philanthropy Department to the Resources for Mission Department.
The reason for the name change—other than the fact that no one much liked the word 'philanthropy"—is also reflected in the theological statement. All that the Church does  is in furtherance of God's mission. In the committee's discussion of the name change, "Resources for Mission" was described by one member as "a spacious name."
We see our role—spaciously—as bringing together, nurturing, encouraging all the resources at the church's disposal. The term "resources" undeniably includes financial and material capacity, but also includes parishes, deaneries, dioceses, and all the people who make up those entities along with all the gifts they bring to the service of God's mission. Our new name strives to honor those "resources."
Vianney (Sam) Carriere is the interim director of philanthropy for the Anglican Church of Canada.
---
Interested in keeping up-to-date on news, opinion, events and resources from the Anglican Church of Canada? Sign up for our email alerts .