The Anglican Church of Canada, through (PWRDF), will have two representatives on the board of the Canadian Foodgrains Bank (CFGB).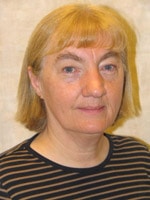 Marian Lucas-Jefferies of Public Landing, N.B., Diocese of Fredericton, and PWRDF staff member Naba Gurung have been appointed to serve three-year terms. The Anglican Church of Canada, through PWRDF, became a member of CFGB in June 2007.
Ms. Lucas-Jefferies brings with her a broad range of experience: as parish priest of Upper Kennebecasis, Central Kings and Upham; as a registered nurse; and as a technical co-operant with the Canadian Co-operative Association, working in Soweto, South Africa.
Ms. Lucas-Jefferies has a long history with PWRDF, having served as a member of the board and the executive committee of PWRDF, a past social justice coordinator for the Diocese of Fredericton, and a past parish coordinator. She has served as consultant and educator to train health care workers on Alzheimer's disease and has offered numerous workshops on HIV and AIDS in Africa across Canada.
Mr. Gurung is PWRDF's emergencies program officer. He joined PWRDF in early 2002 as program officer for Asia-Pacific, Global and Emergencies. A native of Nepal, he entered his professional career as agro-forestry officer with Annapurna Conservation Area Project where he later became conservation officer/officer-in-charge. The Annapurna Conservation Area is the largest protected area in Nepal with rich diversity of flora and fauna; is inhabited by various indigenous communities and receives one of the highest tourist influxes in the country.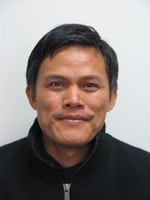 Mr. Gurung holds a B.Sc. degree in agriculture from Tribhuvan University, Nepal and a Master of Science degree in management of natural resources and sustainable agriculture from Norwegian University of Life Sciences.
As members of the CFGB board, they will attend semi-annual meetings of the board of directors, participate in relevant consultations, and connect with PWRDF staff on matters related to CFGB and PWRDF food programming.
PWRDF Executive Director Cheryl Curtis says she is confident that the Anglican Church will be well represented with Ms. Lucas-Jefferies' appointment. "She is a highly qualified and articulate representative with a deep passion for the work of PWRDF and global justice issues." Mr. Gurung's appointment to the CFGB board is a natural one, says Ms. Curtis, because of his background in sustainable agriculture and his passion for the work of CFGB.
---
Interested in keeping up-to-date on news, opinion, events and resources from the Anglican Church of Canada? Sign up for our email alerts .