The following marks the fifth and final instalment of our report on Justice Camp 2016. Read parts one, two, three, and four.
Back at the Matanzas Retreat Centre, Canadian and Cuban participants assembled for morning prayer on Friday, May 6, the last full day of Justice Camp. After breakfast, they split into groups for a series of conversations about their immersion experiences.
Sitting in on an anglophone group discussion, I heard Canadian participants express how deeply moved they had been by interacting with Cubans and hearing their stories. They highlighted not only the Cubans' generosity, but their sense of solidarity and community.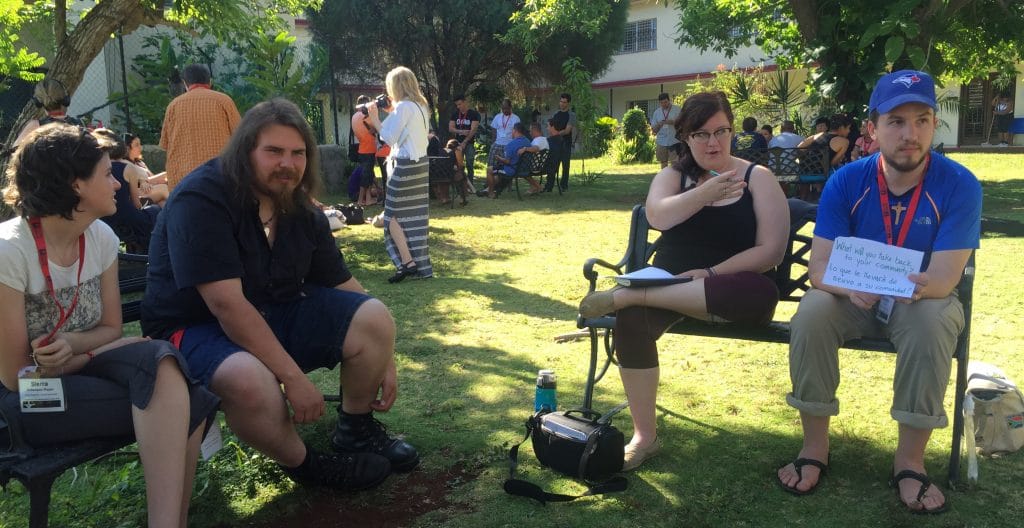 For many, their experiences had demonstrated how faith could be integrated with social justice, as illustrated by the work of Cuban churches. Canadian Anglicans spoke of the passion and ideas for mission and outreach that they would bring back to their home churches, as well as a love of Cuba and greater knowledge of conditions in that country.
One participant described the Justice Camp immersion as providing a "growth spurt" in becoming the person God created her to be. Others spoke of seeing God in the workers, in the animals, in their growing relationship and connection to their Cuban counterparts, and in the solidarity between people.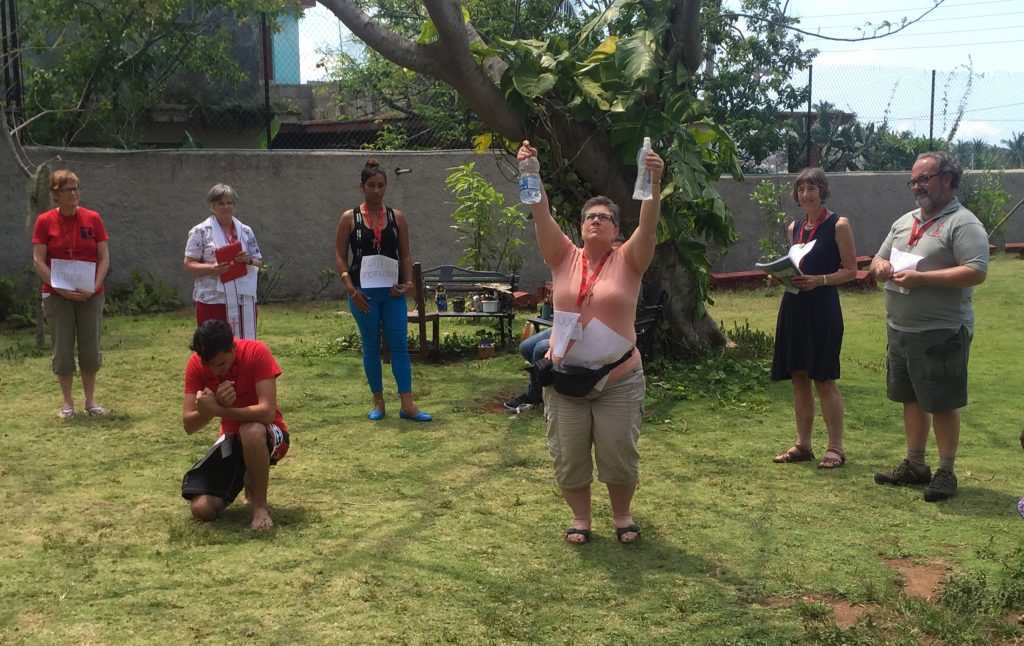 Participants split into their immersion groups before lunch to create performance pieces that would serve as reports on their experiences, reconvening afterwards to display the results.
Food security group members wore signs with words such as seeds, water, prayer, and hospitality. Each performed a brief act representing their word, before joining hands, yelling "Hope!"/"Esperanza!" and singing Hallelujah. Other participants played the part of a tree whose branches gradually fell as it was defaced or littered upon, before growing again as people came together to clean it up.
The social engagement group produced a colourful sign connecting the letters in "SOCIAL ENGAGEMENT" to aspects of their experience, such as social service, organic farming, Matanzas, the Evangelical Seminary of Theology, and amor (love). After singing We Are Marching in the Light of God, they acted out watering a tree before joining hands around it and singing Let It Be.
The economic justice group described a culture of "survival and resistance" they had encountered in Cuba, and their growing understanding of Cuba's history and economy, current work of the Cuban church, and the significance of the empowerment of women. Acting out experiences such as playing dominos and feeding residents at a Havana shelter, they concluded with a song sung to the tune of Ode to Joy.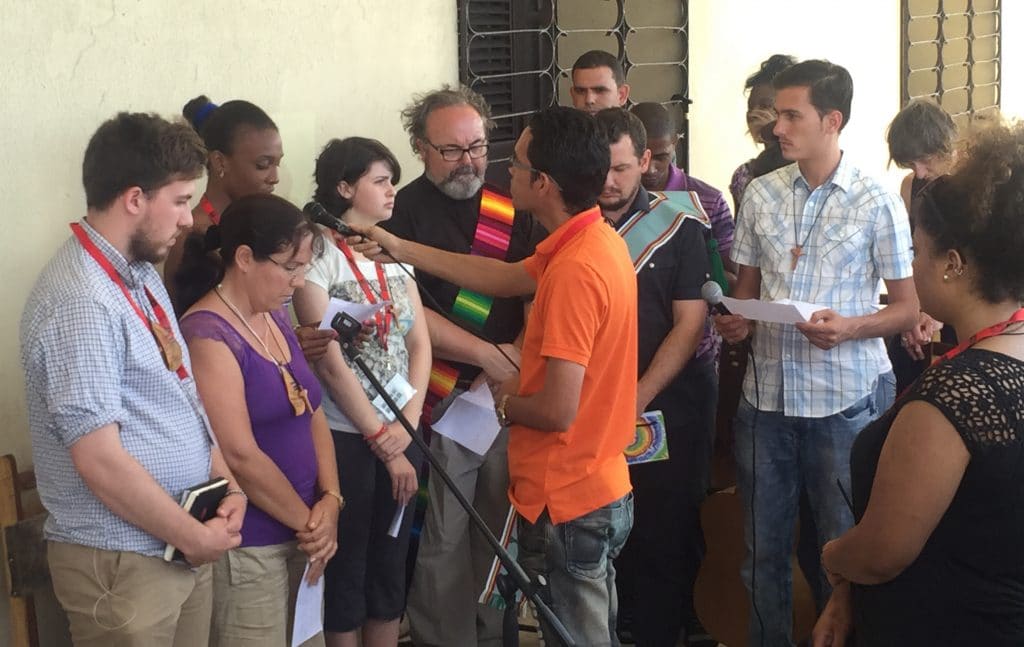 Following the reports, we enjoyed some free time during which I headed for the beach with other participants. After a refreshing swim and some equally refreshing mojitos, we headed back to the retreat centre for the closing Eucharist.
With its liturgy in both Spanish and English, the Eucharist crystallized much of the cross-cultural experience of Justice Camp. Canadians used to shaking hands during the peace adopted the Cuban practice of a hug and kiss on the cheek. We exchanged with our Cuban counterparts crosses worn around our necks patterned after the Justice Camp logo.
Participants changed into slightly dressier clothes for that evening's celebratory feast, which was followed by a gift exchange in which Canadian and Cuban participants exchanged mementos representing their home communities.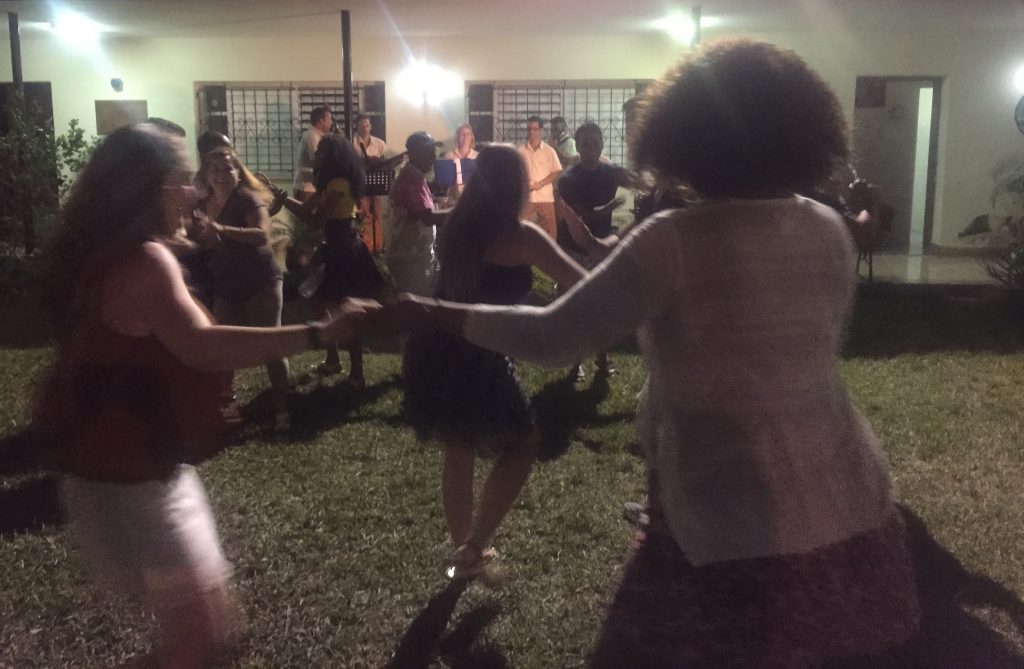 Looking around as the Canadians and Cubans laughed, talked and posed for pictures together, I marvelled at how much the language barrier of the first few days had eroded. Translating as they could and employing non-verbal communication when necessary, participants from the two countries had created a mutual bond through shared experiences.
As a local band performed, the Cuban participants once more demonstrated their masterful dancing ability, showing the Canadians how to salsa in true Latin style. Yet we Canucks had a few moves up our sleeves—showing off routines such as the electric slide, Hotline Bling, the "Molly Ringwald" (inspired by The Breakfast Club), and the Time Warp.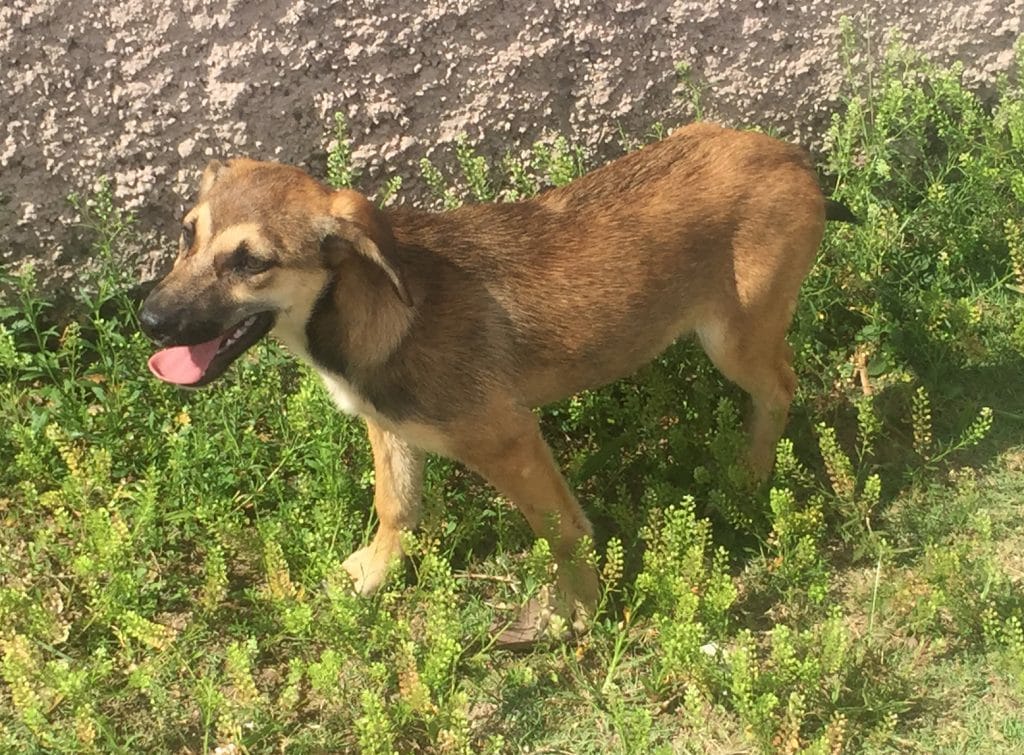 Walking back to the retreat centre with some participants the next morning after going to purchase a souvenir bottle of Havana Club, we befriended a stray puppy whom we quickly named Ernesto. In our brief time together, Ernesto left a place in all our hearts and was sorely missed as we packed our bags and climbed aboard the bus to the Varadero airport.
While waiting to board the plane home, several of us purchased copies of Fidel and Religion, a book recommended by plenary speaker Dr. Carlos Emilio Ham in which Fidel Castro discusses Marxism and liberation theology with Brazilian priest Frei Betto, identifying some interesting parallels between Christianity and communism. The Canadian Anglicans enjoyed each other's company until our plane touched down in Toronto, when amongst many hugs I said farewell to the new friends I had made and whom I had grown so close to in such a short time.
Conclusion
Looking back on my experience of Cuba and Justice Camp, what can I add to the reflections of other camp participants? I am reminded of the words of the dismissal in the Anglican liturgy: "Go in peace to love and serve the Lord." One of the chief lessons of Justice Camp was that pursuing justice for every human being is the way we create God's reign on earth.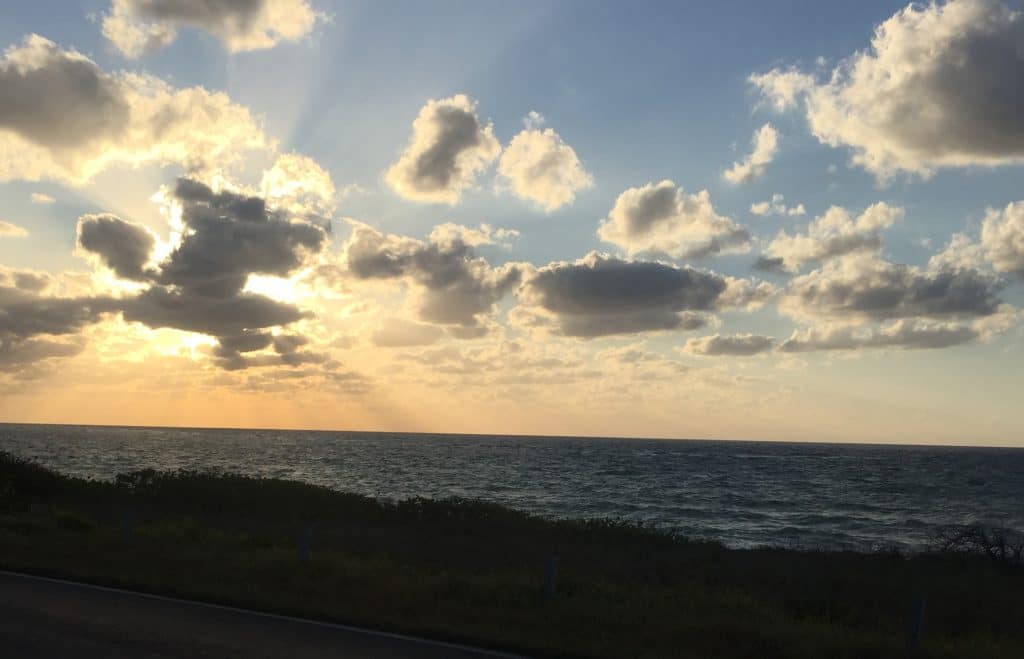 Both in my work for the church and as an activist in my own time, the struggle for justice and against injustice are constant concerns. The lessons I learned at Justice Camp further cement the theological foundation for this struggle and inspired me to continue working towards this goal in my own community. But as an internationalist to the core, the experience of living and working with Cubans in pursuit of social and economic justice reminded me of the global nature of this task.
At the Colony shelter in Havana, I heard the facility's director, Dr. Francisco Mouza, explain how the lives of his community had been transformed through service to others, quoting a Bible passage in which Jesus sums up the meaning of justice from a Christian perspective. Recalling the solidarity others showed him when he was most vulnerable, Jesus said:
"For I was hungry and you gave me something to eat, I was thirsty and you gave me something to drink, I was a stranger and you invited me in, I needed clothes and you clothed me, I was sick and you looked after me, I was in prison and you came to visit me … Truly I tell you, whatever you did for one of the least of these brothers and sisters of mine, you did for me." (Matthew 25:35-40)
Here is what it means to be a Christian seeking justice and to create God's reign on earth. The struggle for social justice can be a long and difficult one, but there's too much beauty on this earth and too much good in human beings for us to ever give up.
Let's go change the world.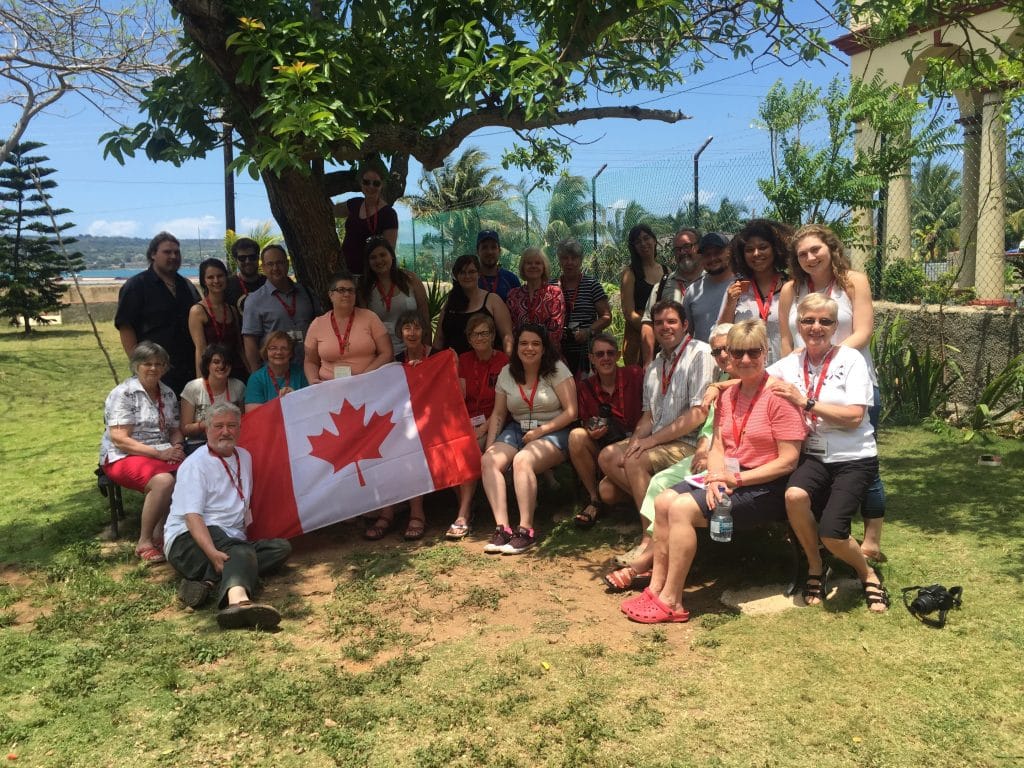 ---
Interested in keeping up-to-date on news, opinion, events and resources from the Anglican Church of Canada? Sign up for our email alerts .