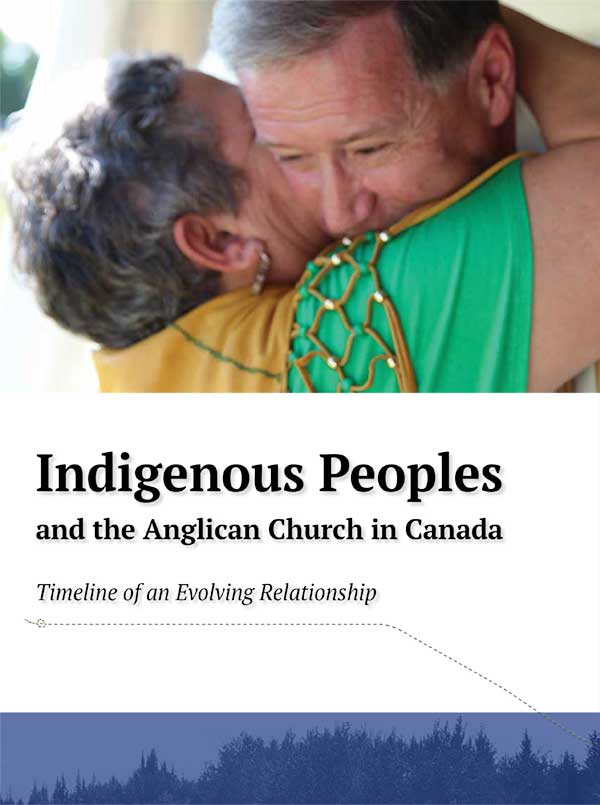 "Indigenous Peoples and the Anglican Church in Canada: Timeline of an Evolving Relationship" is an educational resource that portrays the historical encounter between First Peoples and European, mostly English, settlers who identified themselves first with the Church of England in Canada, and then with the Anglican Church of Canada. This historical overview of colonization viewed through the lens of our church is important and relevant to the ongoing work of truth, healing and reconciliation.
Features:
attractive, full-colour, and informative timeline poster measuring 52 cm x 203 cm (21" x 80")
contains photos, visuals, and detailed text of key people, events and developments
excellent for use by parish and diocesan study groups, workshops and synods, or for posting in high visibility areas
To order, please email [email protected]. One copy per parish will be made available at no cost, upon request and until supplies last.
Please note that each diocese will also receive one copy of the timeline.
A PDF version of the timeline is also available.