"…to call one another to visible unity in one faith and in one eucharistic fellowship, expressed in worship and common life in Christ, through witness and service to the world, and to advance towards that unity in order that the world may believe."

Constitution of the World Council of Churches
As well as being engaged in bilateral ecumenical dialogue, the Anglican Church of Canada is involved in multilateral ecumenical relationships through councils of churches.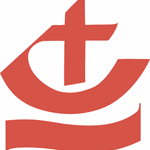 We are a founding member of the Canadian Council of Churches, the broadest ecumenical body in Canada, representing 25 churches of Anglican, Evangelical, Eastern Orthodox and Oriental Orthodox, Protestant, Eastern Catholic, and Roman Catholic traditions. The CCC's member churches together represent 85 per cent of the Christians in Canada.
Our church is also a charter member of the World Council of Churches. This global fellowship of nearly 350 churches is considered the privileged instrument of the worldwide ecumenical movement. The WCC seeks to advance the church's unity through theological dialogue, mission and evangelism, peace and justice initiatives, and Christian service.