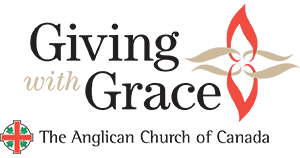 Giving with Grace works to support the ministries of the Anglican Church of Canada. Your gift helps our ministries create communities of hope and compassion. When you give monthly, you provide these ministries with a consistent and reliable source of funding. Your monthly donation will help us plan ahead, reduce administrative costs, and transform real communities here at home and abroad.
To get started, all you have to do is decide how much you would like to give from your credit card each month, and leave the rest to us.
Your donation can be cancelled at any time, and a consolidated tax receipt will be issued each February.
Looking for a receipt or have questions about a donation?
Email
or phone Grace Lança at 1-866-924-9192 x 326