The National Youth Project (NYP) is a partnership between Canadian Anglican and Lutheran churches. It is aimed at engaging youth in social justice issues within our communities, other parts of Canada, and around the world.
After six years of raising awareness of the water crisis in many Indigenous communities in Canada, the NYP has unveiled a new cause: Homelessness.
Welcome…Home is the name of this new initiative that was announced at the 2018 Canadian Lutheran Anglican Youth (CLAY) gathering in Thunder Bay, Ontario. It is slated to run from 2018 to 2020.
While each NYP typically runs for two years, the last initiative, Right to Water was unique. Not only did the program run for an additional four years, but it also partnered with the Primate's World Relief and Development Fund's youth council – justgeneration.ca.
Right to Water focused its campaign on the water crisis in Pikangikum, Ontario. Of the 450 homes in the Northern Ontario community, 430 (or 93 per cent) do not have drinking water or waste water services.
The youth-led initiative had three main goals: gain a deeper understanding of issues relating to water rights; develop local relationships between Indigenous and non-Indigenous people; and raise approximately $20,000 to provide water and a waste water system to a home in Pikangikum, Ont.
Reflecting on the Anglican experience of Right to Water, national youth animator Sheilagh McGlynn believes that the project was successful in achieving most of its goals.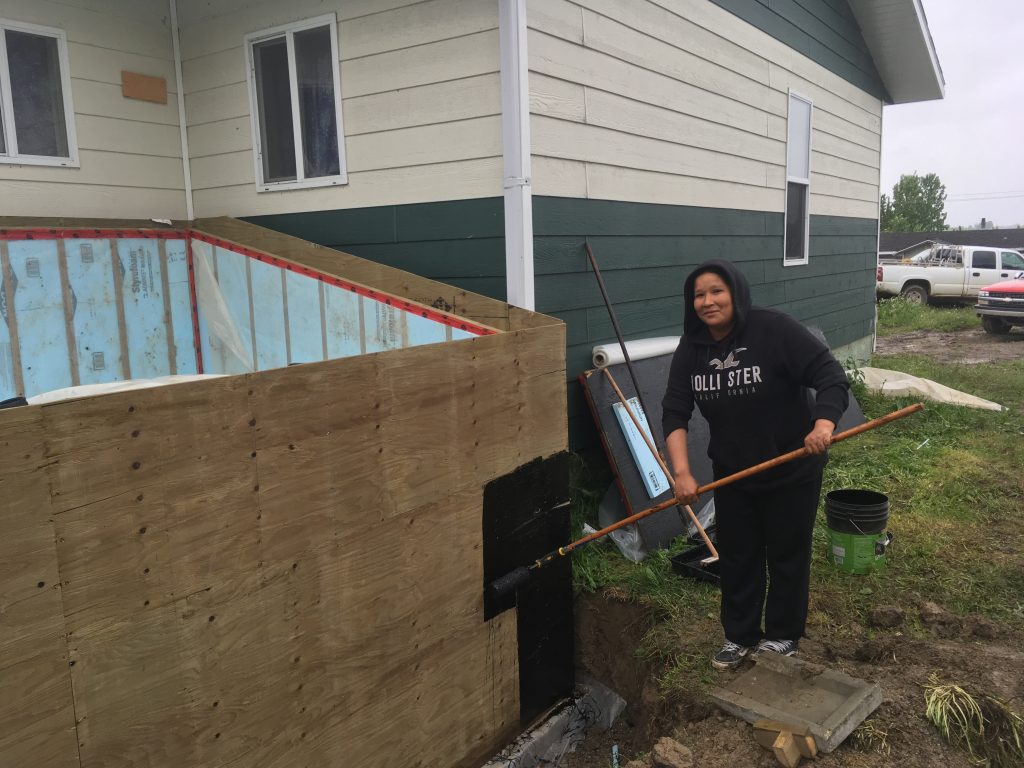 A wide range of educational materials such as brochures, flyers, and PowerPoint presentation templates were instrumental in increasing awareness of the water insecurity faced by many Indigenous communities. Also, youth attending  CLAY gatherings between 2012 – 2018 took part in outreach and fundraising activities that supported the cause. Many took what they had learned back to their own communities.
One such participant was Charlotte Lilley, a representative for the Ecclesiastical Province of Ontario on the PWRDF youth council. Attending CLAY 2016 in Charlottetown, P.E.I., Lilley joined fellow young Christians in signing postcards to send to the federal government. The postcards outlined water issues—in particular a lack of access to clean water in Indigenous communities such as Pikangikum.
When she returned to her home parish of St. James' Anglican Church in Cambridge, Ont., Lilley raised congregational awareness of the Pikangikum project by giving presentations. She also spearheaded an effort that encouraged members of her parish to sign and mail clean water petition postcards to the federal government.
"There's a lot in Canada that we don't know, and I think it was really eye-opening for me two years ago," said Lilley, now 17. "I've become, I think, a little bit better educated on these issues now."
"Even in my home province … this is stuff that's going on in terms of [lack of] access to water," she added. "When you think about Canada, it's not necessarily the first thing you think of. I think that was something that I really took away from it … There's a lot that we still need to do and the common perception of Canada might not be entirely accurate, so we do need to dig a little bit deeper."
In regards to the goal of developing local relationships between Indigenous and non-Indigenous people, McGlynn believed Right to Water had been less successful.
"The connecting with Indigenous and local communities, I'm not sure that that was done well, unfortunately … I think reconciliation is hard work, and that's a job that we need to keep doing, and I don't think it ends with this youth project," McGlynn said.
She pointed to the hiring of Melanie Delva as reconciliation animator during this period as an example of steps taken by the Anglican Church of Canada to further the ongoing "holy work" of reconciliation between Indigenous and non-Indigenous people.
By the end of its six-year run, Right to Water was able to raise more than $20,000. According to PWRDF finance administrative officer Alda Gjoka, total donations received for the Pikangikum Water Project from Right to Water amounted to $22,352.31. More than $12,000 of that total came through the Evangelical Lutheran Church in Canada.
Visit the Anglican Church of Canada website in the coming days for a detailed look at the new National Youth Project, Welcome…Home.
---
Interested in keeping up-to-date on news, opinion, events and resources from the Anglican Church of Canada? Sign up for our email alerts .