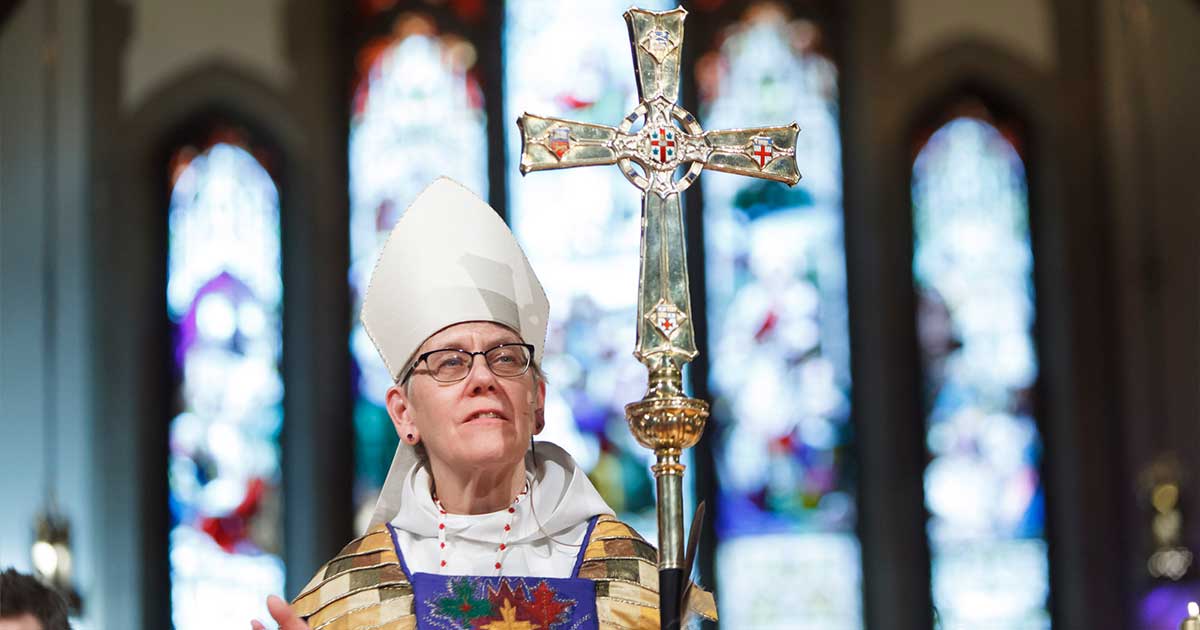 A new primate— and an enduring commitment to reconciliation
The election of a new primate and the establishment of a self-determining Indigenous Anglican church were only some of the highlights of the 42nd General Synod of the Anglican Church of Canada, which met July 10-16 in Vancouver. 
In these seven days, General Synod took concrete steps in helping realize the dream of a fully self-determining Indigenous church within the Anglican Church of Canada and advance reconciliation. It affirmed the creation of the Jubilee Commission, tasked with finding "just, sustainable and equitable" ways of funding the Indigenous church. Synod also approved the creation of a permanent committee to carry on the work of the Primate's Commission on Discovery, Reconciliation and Justice, established in 2013. And, in a speech that brought many members of General Synod to their feet, outgoing primate Archbishop Fred Hiltz apologized, on behalf of the church, for the spiritual harm it had historically inflicted on Indigenous peoples. 
The hand of reconciliation was extended in other ways too. A vote to replace the Book of Common Prayer's existing prayer for the conversion of the Jews with a new prayer for reconciliation with them—written in consultation with the Canadian Rabbinic Caucus, and approved by the Prayer Book Society of Canada (PBSC)—passed its first reading. "I think it's just such a wonderful thing, and a really wonderful feeling for us, that a prayer that certainly made the Jewish community quite uncomfortable might soon be replaced with one that's so beautiful and so positive," a Vancouver rabbi commented. The same day, General Synod signed on to and endorsed "A Common Word," a letter inviting Christians and Muslims to dialogue. 
General Synod 2019 saw Anglicans come together to discuss some of the most important issues of our time. A resolution of sorts was reached on the often painful discussion of same-sex marriage, with the House of Bishops recommending dioceses make their own decisions on the matter in the wake of a vote against changing the marriage canon. There were also votes urging the church to adopt new ecological practices, the approval of new liturgical texts, and much more—all of it made possible by the donations of Anglicans like you.