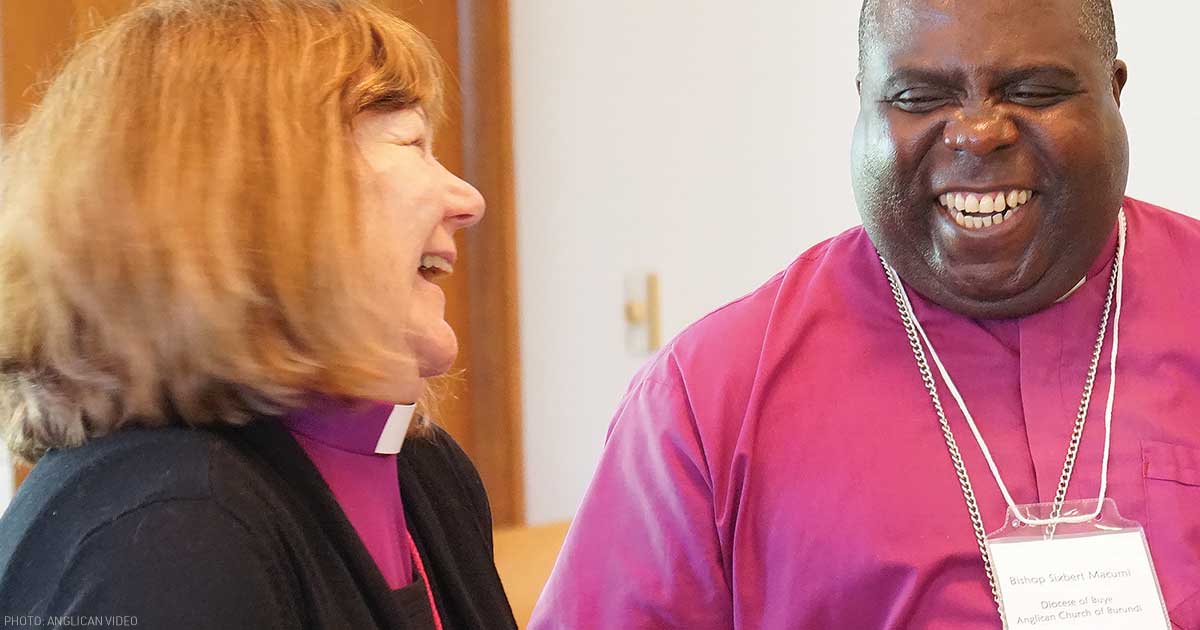 2020 saw the formal ending of a decade of Anglican Bishops in Dialogue, says Andrea Mann, director of Global Relations for the Anglican Church of Canada.
The last session of the dialogue, aimed at mending relations and building understanding across the communion, was held in the diocese of Zanzibar. Mann was pleased to see both the Rev. Canon Dr. Isaac Kawuki Mukasa and Archbishop Colin Johnson receive the Cross of St. Augustine for services to the church for their work on the project.
A really fast pivot helped Global Relations' partners deliver support to those vulnerable to human trafficking worldwide, including migrant and undocumented workers; this group "really falls to the bottom" in times of societal crisis, she says.
Support for the diocese of Jerusalem's Al Alhi Arab Hospital in Gaza continued. Mann says Canadian Anglicans are really helping to "keep the hospital running, to serve the poorest of the poor" in the struggling region.
~~~
Ways to give
Please support General Synod by making an online donation at giving.anglican.ca. Thank you.