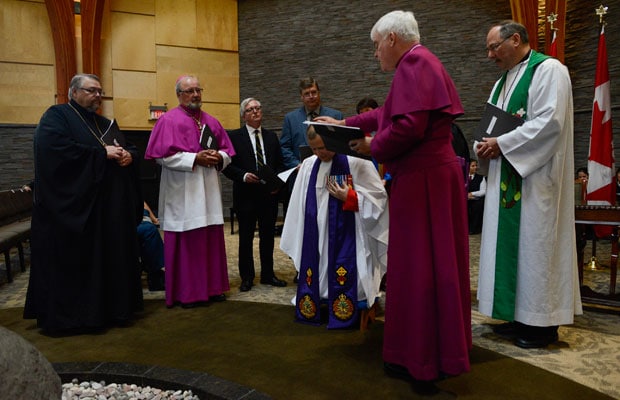 Anglican parishes and pastoral support for military members and their families
a wonderful resource for parish communities and concerned individuals alike
a collection of resources helpful in commemorating this important Royal Canadian Air Force and military event in your parishes and communities
a collection of resources helpful in commemorating this important Royal Canadian Navy and military event in your parishes and communities

Christ Church Cathedral, Ottawa
The Cathedral Church of the Anglican Military Ordinariate
Primary worship texts available for free download
Available in PDF format: The Book of Alternative Services (BAS); For All the Saints; Occasional Celebrations; Supplementary Eucharistic Prayers, Services of the Word, and Night Prayer with some also available in French
About the Chaplain Branch of the Canadian Forces
CF Chaplain Branch website
personal blog of Capt. the Rev'd Dr. Michael Peterson musing about military ethics, spirituality and more.
Chaplain Overview video
an excellent video describing the role of the Chaplain from the CF recruiting site
http://www.youtube.com/watch?v=cP_dbZU_FAQ
AMO Clergy Resources (Protected)
A set of resources for internal use of the Chaplains of the AMO.