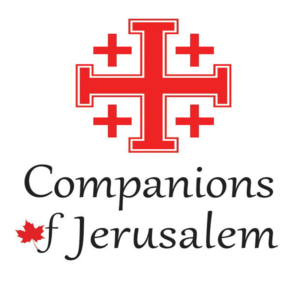 The Companions of Jerusalem is a national, voluntary body of members of the Anglican Church of Canada drawn together in common concern and support for the well-being of the Church in the land of Christ's birth, death and resurrection.  All interested church members and others are encouraged to become a Companion, either as individual, parish or diocesan members.
Companions will provide leadership and support to our church's growing partnership in mission and justice with the Diocese of Jerusalem, and enable a unified national response. Terms of Reference were approved by Council of General Synod, November 2011. Activities are overseen by an Advisory Council comprised of nine COGS appointed members.  The Primate is an ex-officio member.
Education, advocacy, pilgrimage and financial support to Diocese of Jerusalem ministries comprise the four key areas of Companions' work.   The intent is to:
Foster learning and raise awareness about the Diocese of Jerusalem's local mission, vocation and struggle.
Guide Canadians planning to travel to Israel and Palestine, and Canadian pilgrims toward connections with the 'living stones' of the Jerusalem Church and current realities.
Act for peace in partnership with the Diocese of Jerusalem, the Anglican Church of Canada, and ecumenical groups.
Identify projects and raise funds in support of specific ministries of the Diocese of Jerusalem.
Advisory Council
Primate Linda Nicholls (ex officio)
The Rt. Rev. John Chapman
Mr. Robert Granke (ELCIC)
The Rev. Prof. Patricia G Kirkpatrick  (Chair)
The Rt. Rev. Bruce Myers
The Rev. Jonathan Rowe
The Rev. Andreas Thiel
Dr. Andrea Mann (Director, Global Relations)
The ministries of the Diocese of Jerusalem sustain and strengthen respect and concern for all people through education and health care, hospitality and working for peace. The diocese puts their Christian presence and faith into the action of 'loving our neighbours as ourselves', bringing hope to many regardless of faith and circumstance.