From Afghanistan, to Mach 1.2, to "Desk-jockey": Exceeding Anything I Could Have Asked or Imagined
By Maj the Rev'd Steele Lazertte
 After 5 years of civilian ministry and still at the tender age of 29, I found myself looking for an adventure. I still remember the phone call I made to the Chaplain General's office on a Saturday afternoon in November of 2003. To my surprise I received a call back within an hour from a senior Anglican chaplain and after introducing ourselves I was encouraged to get my application package together ASAP in order to attend interviews in Ottawa the following March. There is quite an extensive enrolment process to go through including multiple interviews and medical and physical tests, but happily, I was soon offered a position and found myself in uniform that summer at Base Gagetown in Oromocto, New Brunswick.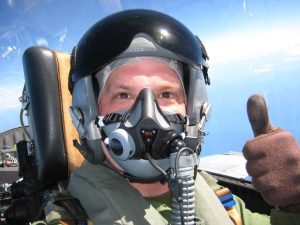 To make a long story short, I spent 4 years with the 2nd Battalion, The Royal Canadian Regiment, deploying with them to Afghanistan as the battle group chaplain in 2007. Following a year of assisting with reintegration I was posted to 4 Wing Cold Lake as the chapel life coordinator (similar to the rector of a parish) as well as chaplain to a fighter squadron (410) and a maintenance squadron (1AMS). Air Force life was a nice change of pace and I was able to go on exercise with them to Key West and San Diego plus deployments to Dubai and Iceland.
Last year I was posted to the Canadian Army Land Warfare Center in Kingston to a concepts cell whose main task is to forecast where the army needs to be/should be in the year 2040. As a chaplain my role is to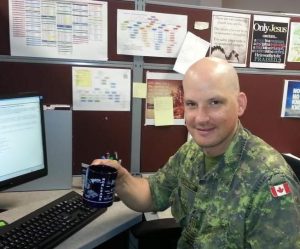 enhance forecasting in the human, religious and socio-political dimensions.  My other main responsibility is to develop doctrine on Religious Leader Engagement (RLE) for the chaplaincy.  RLE relates to how chaplains engage with local religious leaders (domestic and internationally) on a deployment. RLE is a new and emerging capability amongst chaplaincies throughout NATO. To be part of something at the earliest stages of development has truly been a rewarding experience.
I must admit that when I applied to seminary back in 1995 that the variety of professional experiences and opportunities I have been able to participate in, both in my civilian ministry and my ministry within the Canadian Armed Forces, have far exceeded anything I could have ever asked or imagined.