We in the Council of the North look forward to sharing our stories with you—stories of heroic and sacrificial ministry being carried out throughout the North. Our newsletter is one way for us to share with you what a difference an Anglican presence makes in the North, and to say "thank-you" for your partnership with us in the Gospel.
You can view a PDF copy of our newsletter at the link below. Print a copy and share it with your congregation, or circulate it by email through your parish email list.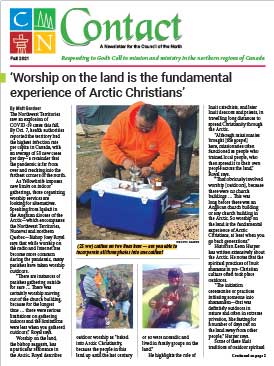 View our latest issue of CONTACT: September 2023
Previous Issues:
For questions or more information, please contact our communications team at: [email protected].
Subscribe to our email list to receive newsletters and updates about the Anglican church's ministry in the Council of the North.