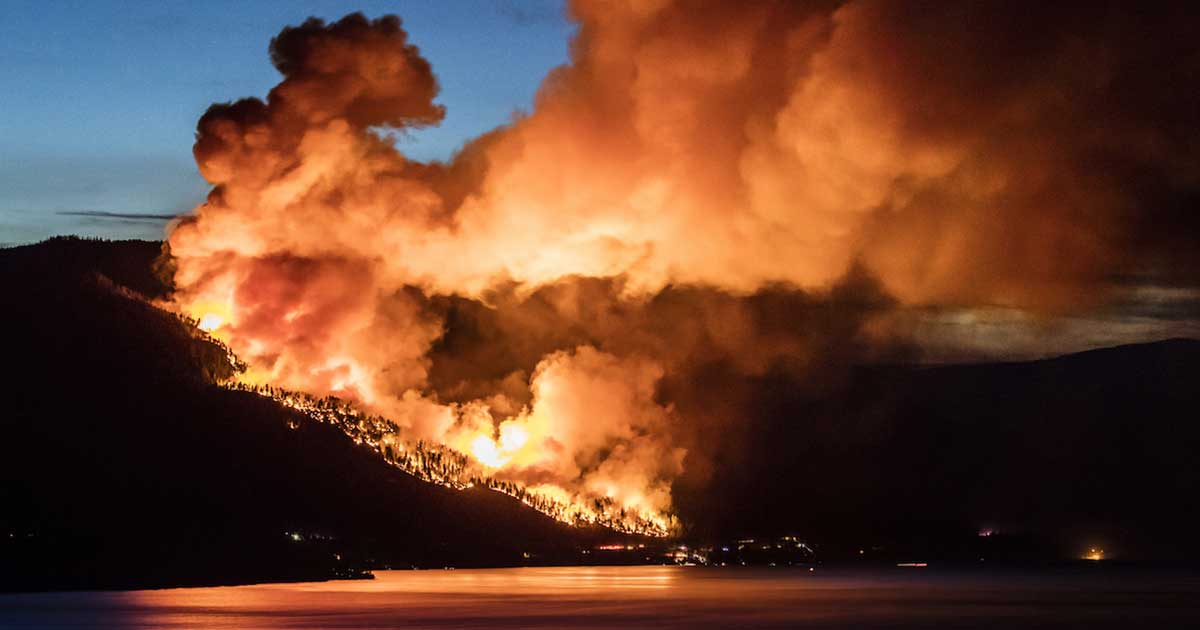 It's been more than a month since the Alkali Lake wildfire blazed through Telegraph Creek in British Columbia, and it could take weeks more before its residents can return.
Officials say that the Alkali Lake wildfire was the largest that they have ever seen in history. By August 23rd, more than 560 fires had been recorded.
The entire community of Telegraph Creek is reported to have evacuated the area. Fifty six structures were lost to the fires, including the Roman Catholic Church of St. Theresa and its rectory. Twenty seven of these buildings were residential homes.
For a community that is already facing a housing crisis, these fires have been especially devastating.
The Primate's World Relief and Development Fund (PWRDF), the Anglican Church of Canada's global aid agency, has donated $5,000 to the Diocese of Yukon to support rebuilding efforts.
PWRDF executive director Will Postma gave the relief funds to Larry Robertson, Bishop of Yukon Diocese, to support the mostly Indigenous community. In an email to the Anglican Journal, Robertson said the diocese would work with the local band to help those impacted by the wildfires.
In addition to the PWRDF grant, Robertson said that the diocese is grateful for the support that they have received from other ministries—including almost $1,300 donated by members of Sacred Circle.