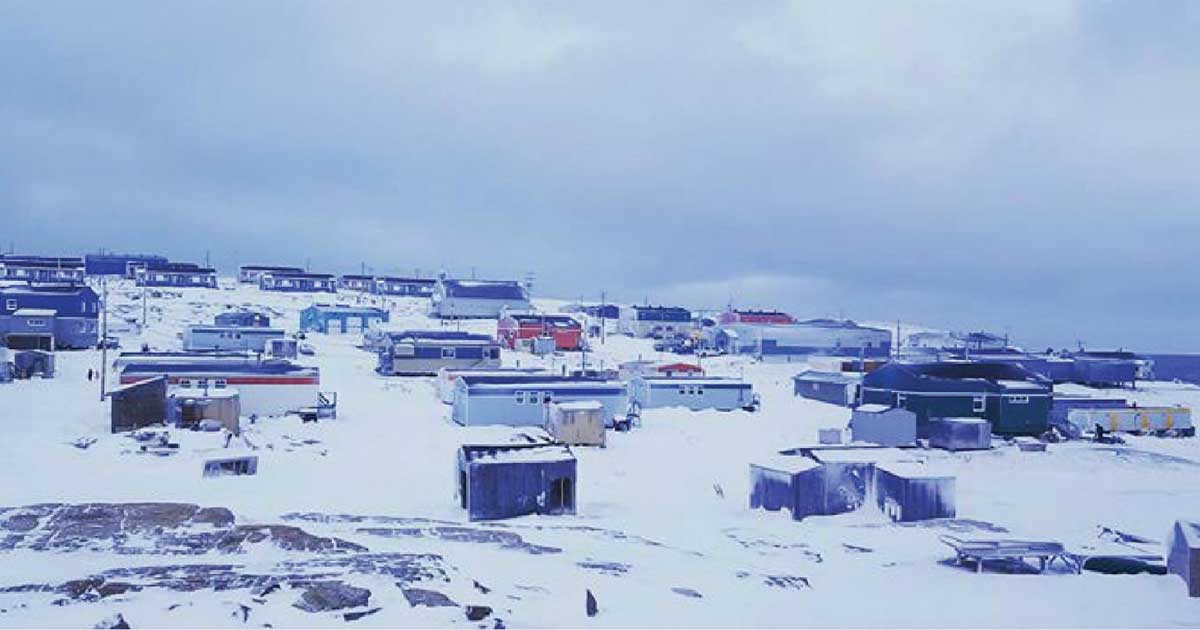 by Melanie Delva
Reconciliation Animator for
The Anglican Church of Canada.
This past December, I had the honour of traveling the Eastern portion of the Diocese of the Arctic with Bishop David Parsons, Esther Wesley (Coordinator of the Anglican Healing Fund) and the Rev. Victor Johnson (Regional Dean of Ungava Deanery). We traveled both the Hudson and Ungava Coasts of Nunavik, including 9 communities ranging in size from 200 to 1,000 people. The only way to access the villages is by plane, so we traveled mostly by Dash-8 and Twin Otter planes—a first for me! Anglican Mission in this area began in 1882. A couple of the communities have clergy, but most are led by dedicated and unpaid lay ministers who serve as everything from preachers of the Word, to nurses, counsellors and church building managers.
Everything was new and exciting for me — from my first visit to the local Co-op general store which sells everything from milk to rabbit skins, to the ski-doos whipping up and down the street through the towns. The first thing that really struck me though, was the quality of light in the North.  It is very hard to describe. The light that time of year was low, but striking and the sky radiant with sun dogs. I couldn't possibly describe it properly but it took my breath away everywhere we went.
The learning and "take-aways" for me from the trip are complex, and I am still working through them. I learned a lot from the people, the land, the travel itself. I was incredibly inspired by the faith of the people. It is brilliant in its immediacy—God is seen and known everywhere and in all things and people. I was humbled as well — humbled by what I take for granted, my consumerism in comparison to what is available and valued in the North.  Finally, I was humbled by the weather—vicious blizzards that brought everything to a standstill and had us trapped in our little hotel for days.  I tend to think I am "in charge" of my life and it really reminded me of Who is really at the helm!  I am awash in gratitude. To my travel companions who taught me so much and were so great to travel with, to the people we met who were unending in their kind welcomes and hospitality, and to God, whose grace in giving me the gift of this experience is above all to be praised.